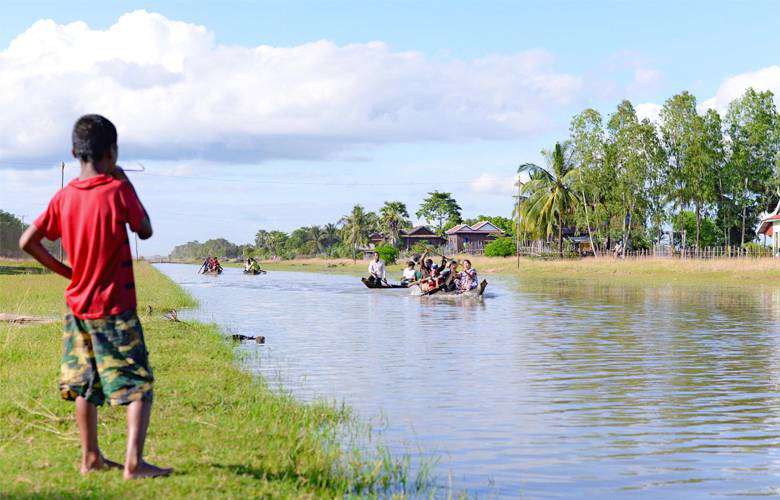 Pchum Ben is one of the most important festivals in Cambodia and it lasts 15 days from the first day of the Khmer month (normally in the last week of September) Pheakta Bot to the 15th day before the new moon.

During 2 weeks long (called Kan Ben), people take turns bringing food to the monks of their local temples and the pagodas, and the last day - Ben Thom - is the biggest celebration when all families bring overflowing baskets of flowers, and children offer food, sticky rice cake and presents to the monks.

It is said that on the first day of Pchum Ben, the gates of hell are opened and the devil releases all the ghosts and return to the land of the living to receive food from their relatives. In the Khmer language, Pchum means "a meeting or gathering", Ben means "a ball of something", such as rice or meat, so Pchum Ben, also called "Brochum Ben" means the Ancestors' Festival in English. The Pchum Ben festival was originated in the Angkorian era when people followed animism, before Brahma or Buddhism. Both Buddhism and animism reflect Khmer respect and remembrance for their ancestors.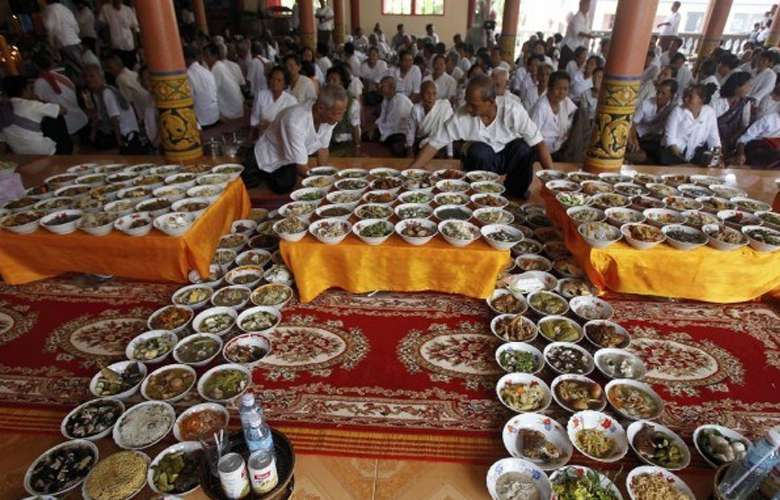 This is a solemn time when Cambodians all over the country go home and come together to pray for the spirits of their deceased relatives. Everyone prays to help their ancestors pass on to a better life. According to Khmer belief, people who do not follow the practices of Pchum Ben will be cursed by angry ancestors. The living relatives ease their sufferings by offering them food.

Most Khmers believe that preparing food for the Buddhist monks is an act that transfers merit to the hungry ghosts, while many believe that the food itself is transferred from the monks to their ancestors. People also make offerings of money, dresses and other items to the monks in the temples. The offerings are also shared with the poor and the disabled during Pchum Ben and the donors acquire merit to cancel out past sins.

If you travel to Cambodia in the last week of September and looking for what to do in Cambodia or want to understand more about Cambodia's culture. To observe some of the Pchum Ben traditions, you can visit any of the pagodas in Phnom Penh or its surrounds. Friendly Khmer people are happy to share their traditions with visitors. Please remember to dress respectfully — shoulders and knees should be covered. Do not wear shorts or tank top and keep shoes off when visiting pagodas. There are many activities in Pchum Ben festival, for more information or you wish to take part in those activities, please contact Travel Consultant of Cambodia Tours today.
Some images of boat racing during Pchum Ben Festival: