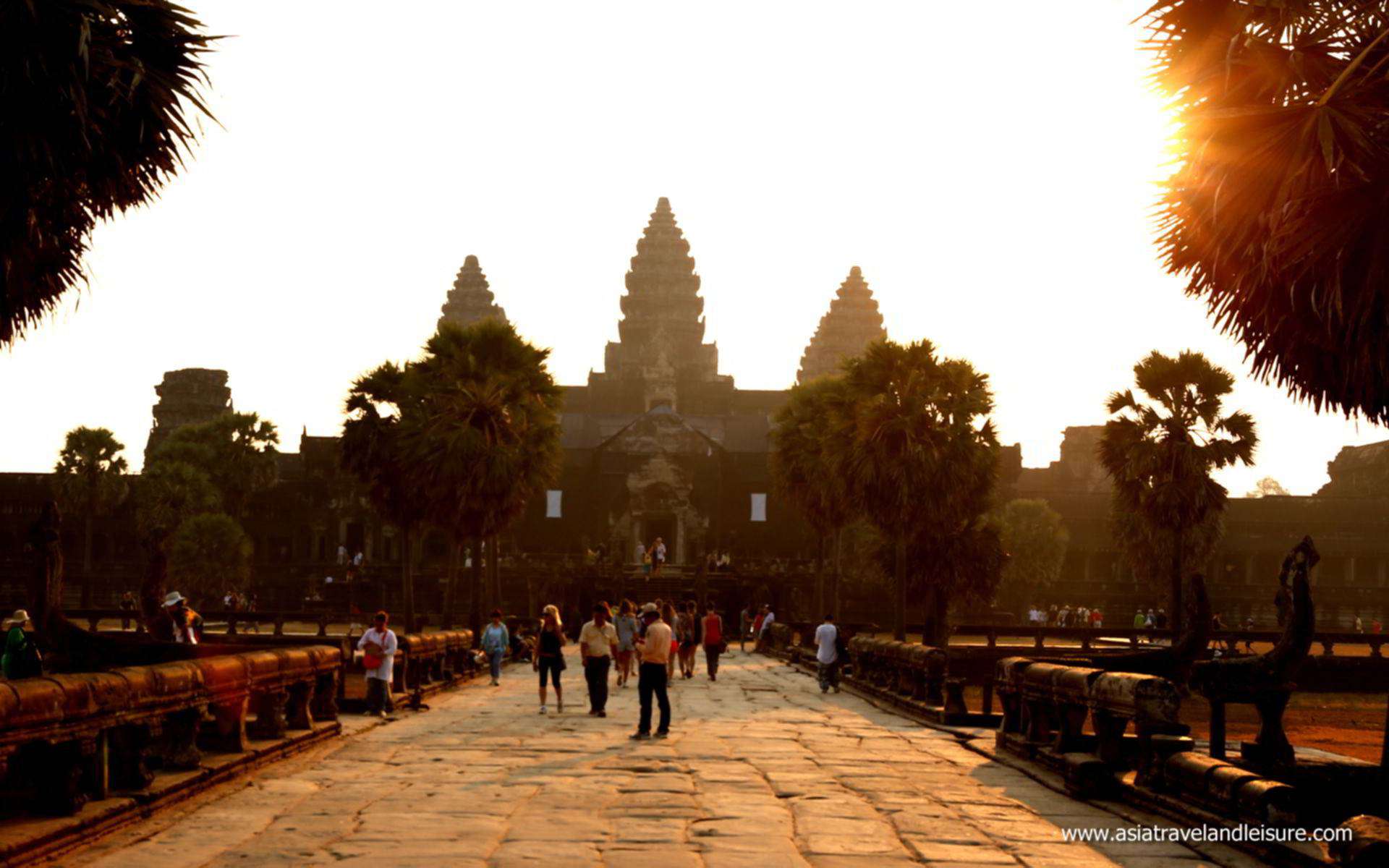 Cambodia is famous for old temples; however, travelers are also enchanted by archaeological sites, bustling and atmospheric colonial cities and towns as well as fresh tropical beaches and islands. This country has become an inviting cheap getaway for anyone and here is the list of the stunning places you should not miss when visiting Cambodia.

1. Siem Riep
The main reason that most people come to Cambodia is to visit the ancient world famous temples of Angkor in Siem Riep with dozens of magnificent monuments. You cannot miss Angkor Wat, the 7th World heritage wonder, with its five soaring corncob towers; the monumental temple of surreal Bayon plastered with hundreds of superhuman faces in the Angkor Thom; the jungle temple of Ta Prohm, its crumbling ruins clamped in the grip of giant kapok trees; and Banteay Srei, one of the most beautiful temples, which showcases the most exquisite, deep and complex carvings in all Khmer architecture.

To escape the crowds of Angkor, tourists should head further afield to Koh Ker. Located about 120km from Siem Reap and the ancient site of Angkor, Koh Ker is an off the beaten track destination which including at least 180 temples and sanctuaries but most of them are still hidden in the thickness of the jungle and only about 40 of them are accessible to visitors today. The majestic Prasat Thom is the main attraction here with a seven-tier sandstone temple and popularly known as the pyramid of Cambodia.

Then go around the great Tonle Sap Lake – an attraction in itself, home to 170 floating villages that depend on fishing for their livelihood, with homes built directly on the water. The houses, shops, churches, schools, and temples of these villages are built on rustic buoy foundations of lashed together barrels and bamboo, and all transport is by boat. This is Cambodia's most important waterway and Southeast Asia's largest freshwater lake with its size varying greatly depending on the season.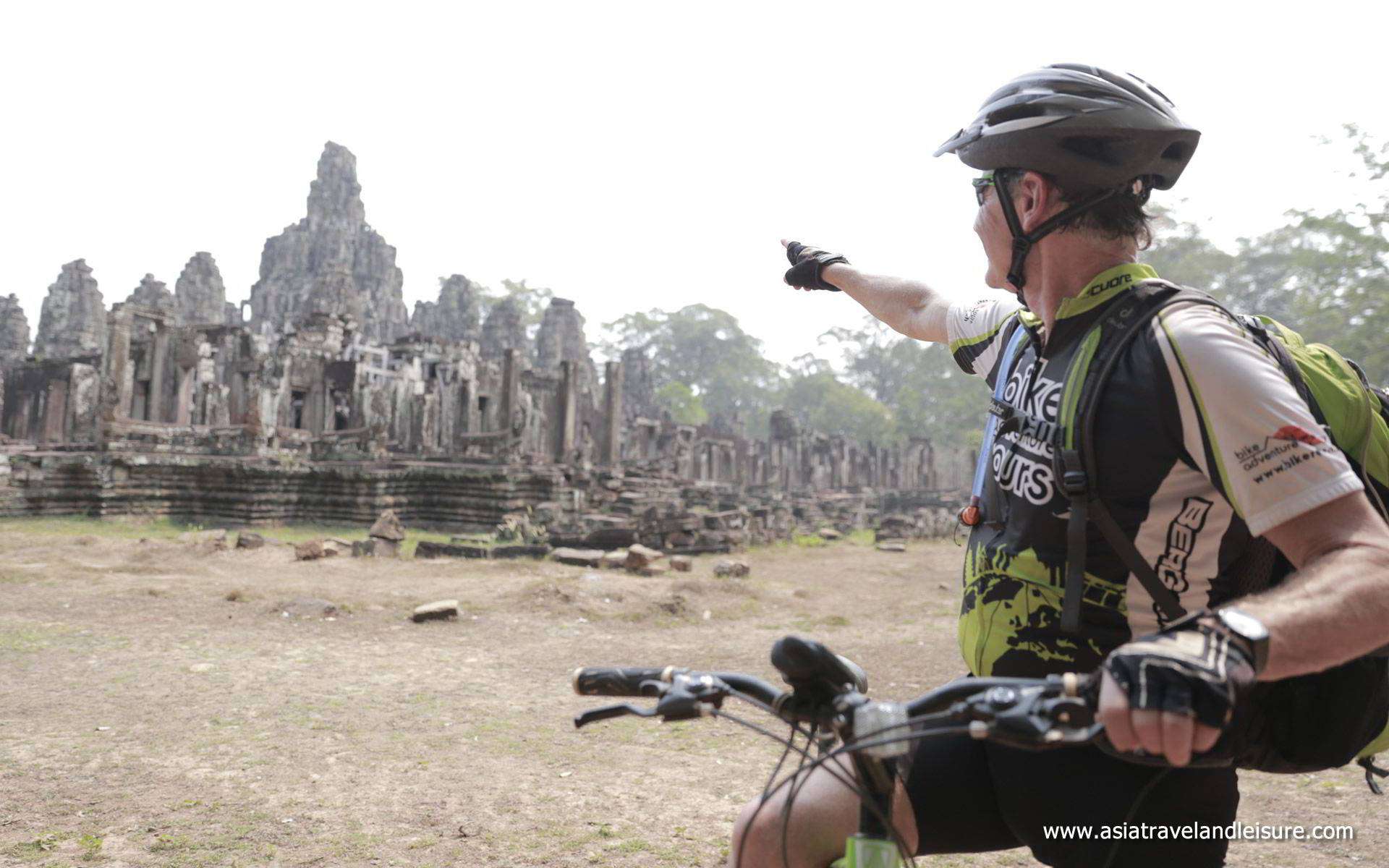 2. Phnom Penh
Dubbed the "Pearl of Asia" during its colonial heyday, Phnom Penh remains one of Southeast Asia's most engaging capitals in Indochina. Due to the confluence of three rivers: the mighty Mekong, the Bassac and the great Tonle Sap, this capital has long been a vital trading hub in Cambodia but still retaining a distinct small-town charm, its tree-lined streets fringed with ramshackle old French-colonial buildings and dotted with rustic temples and bustling markets. You may visit some top attractions including National Museum, an excellent introduction of the ancient Khmer art and civilization, and the magnificent Royal Palace, home to the royal family and the opulent Silver Pagoda. At night, let's come to Phsar Reatrey market which is also a good place to pick up some handcrafted items and souvenirs.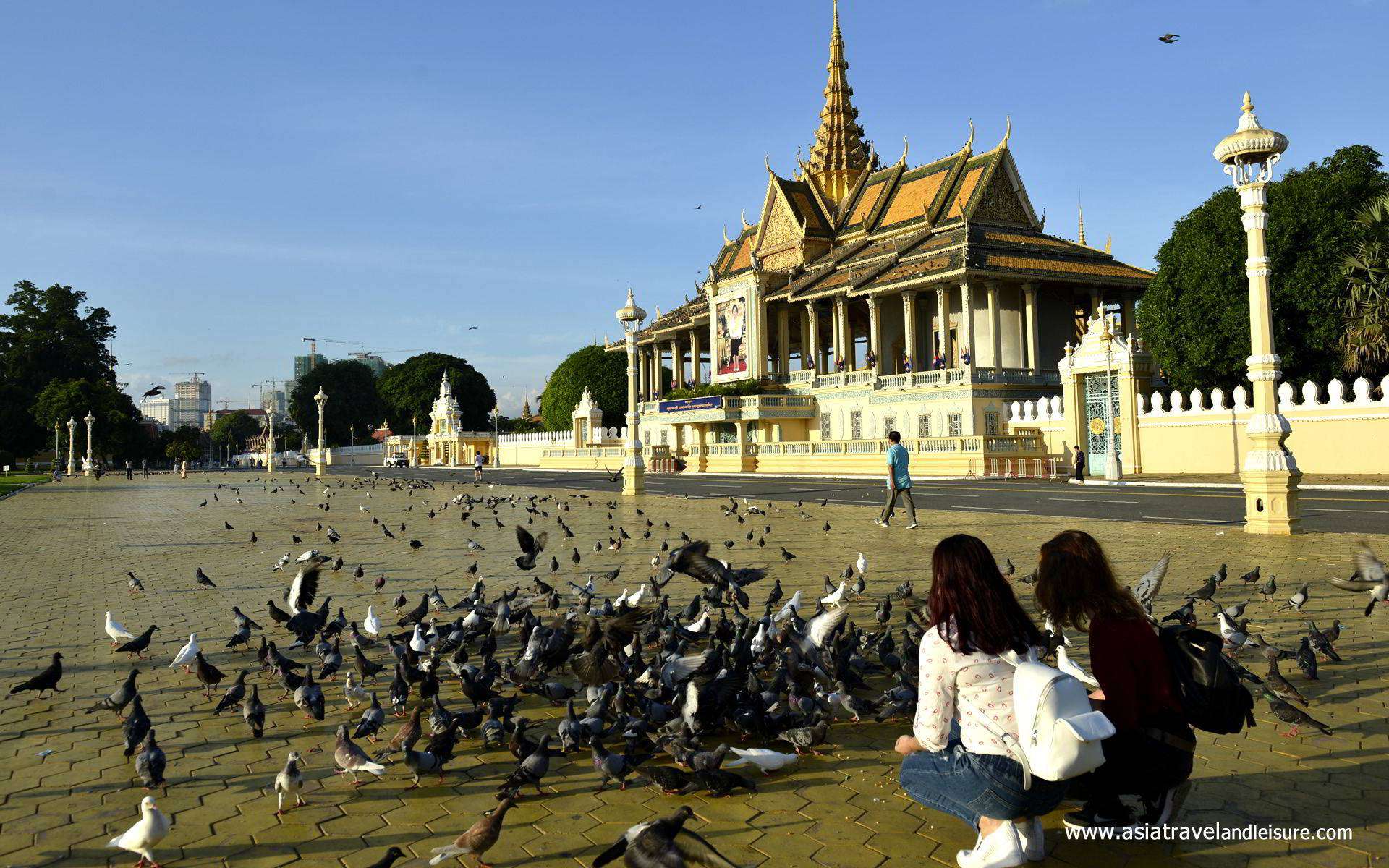 3. Sihanoukville

Sihanoukville is considered as "Maldives" of Cambodia and also known as the heaven of beach and island on the Gulf of Thailand. With white sand beaches, warm turquoise waters and a laid back and fresh atmosphere, this site provides a great little tropical getaway. There are some of the beautiful beaches lining the west contour of the city from north to south in this beach town, namely, Victory Beach, Lamherkay Beach, Koh Pos Beach, Independence Beach, Serendipity Beach, and Otres Beach where you can find the majority of the bars, restaurants and guesthouses. You will have a chance to enjoy the fresh from-the-ocean seafood, take part in snorkeling, kitesurfing, windsurfing, kayaking, paddle boarding and generally slow-down, lay back and relax.

For those who love to islands and beaches, we recommend an extension to Koh Rong and Koh Rong Saloem. Move to the south of Cambodia and just 25km from Sihanoukville, travelers will immerse in the sublime natural beauty and serenity of Koh Rong, one of the most idyllic and beautiful islands in Cambodia. You can spend all day long here soaking up some sunshine on the beach, wallow in the sparkling and turquoise waters, taking part in some water activities and watching the sun set over the beach.

Meanwhile, Koh Rong Saloem on the south of Koh Rong is the perfect destination to run out and escape from the bustling and hustling life. This island provides an unspoiled natural and pristine beauty. It is still underdeveloped, almost eerily quiet, and is covered on the outside with majestic beaches that have gorgeous yellow sands, while also providing beautiful tropical rain forests on the inner portions of the island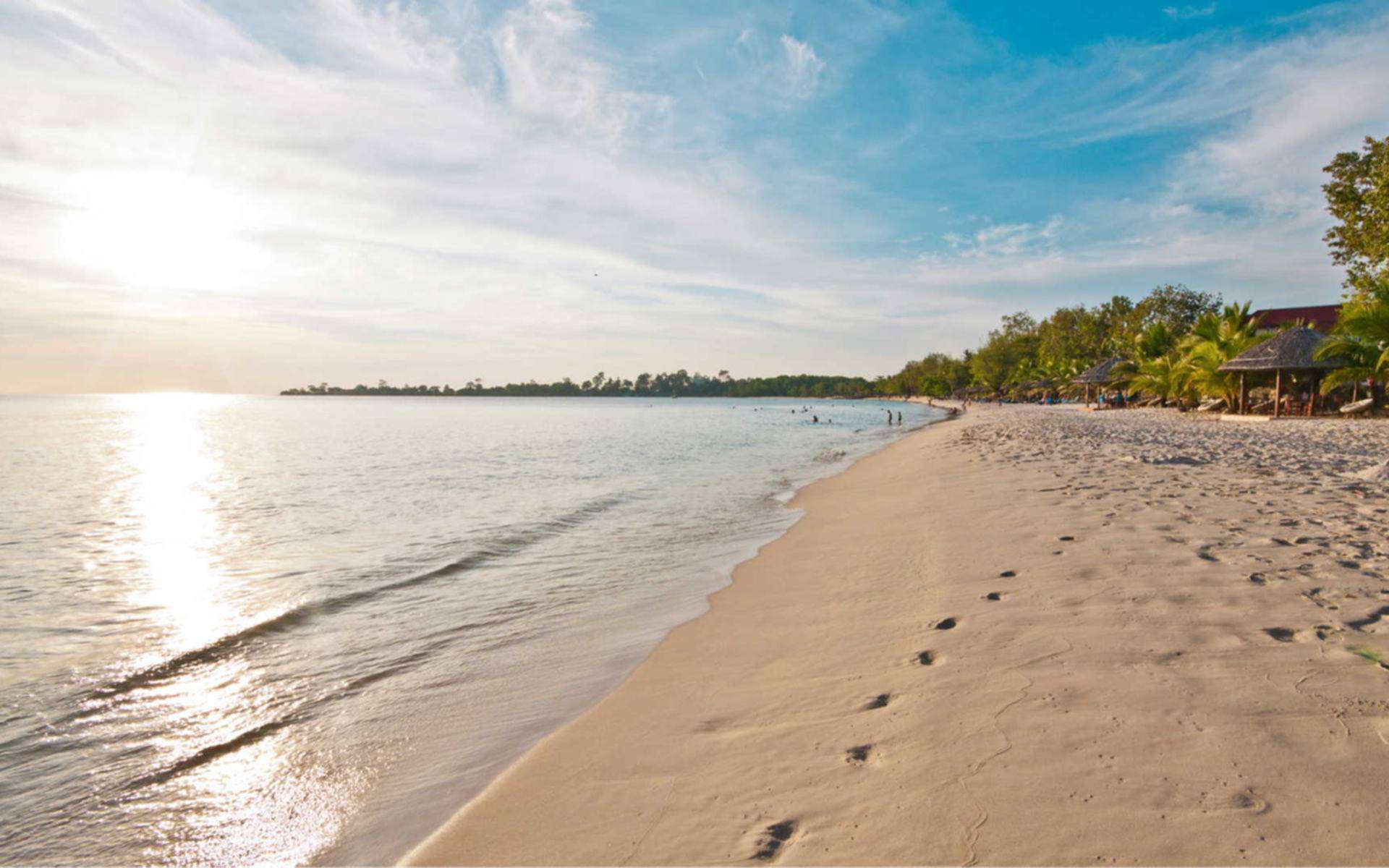 .

4. BATTAMBANG

This elegant riverside town preserves some of the best French colonial architecture, lush rural countryside and hill top temples in Cambodia. Coming to Battambang, you will immerse in the most tranquil and beautiful rural scenery, discover the old temples of Phnom Sampeau, Phnom Banan, and Wat Ek Phnom and also have the experience of riding the bamboo train – the innovative and unique vehicle of the locals. Battambang is the Cambodia's second largest city which is a rather sleepy city compared to the buzz of the capital – Phnom Penh but still bustling yet friendly and interesting without being overwhelming.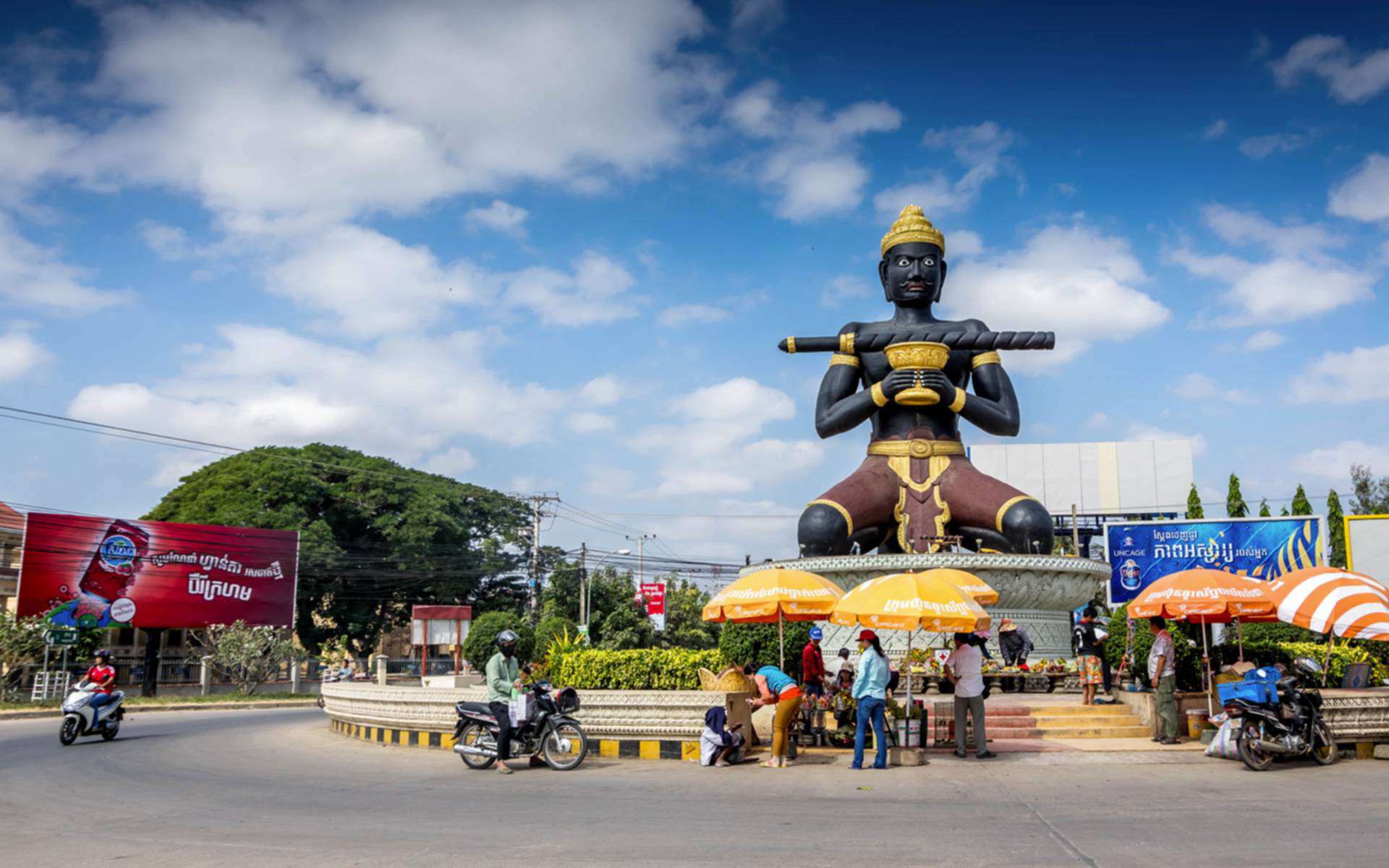 5. Preah Vihear

Get away from the crowds of Angkor Temples, tourists can visit a unique architectural complex of a series of sanctuaries in Preah Vihear. The Temple of Preah Vihear is an outstanding masterpiece of Khmer architecture, in terms of plan, decoration and relationship to the spectacular landscape environment. It is a 9th century temple complex atop a 500-meter high mountain on the border between Cambodia and Thailand which has an unusual layout for a Khmer temple, with four enclosures laid out in a row. Due to its remote location, this site is particularly well preserved.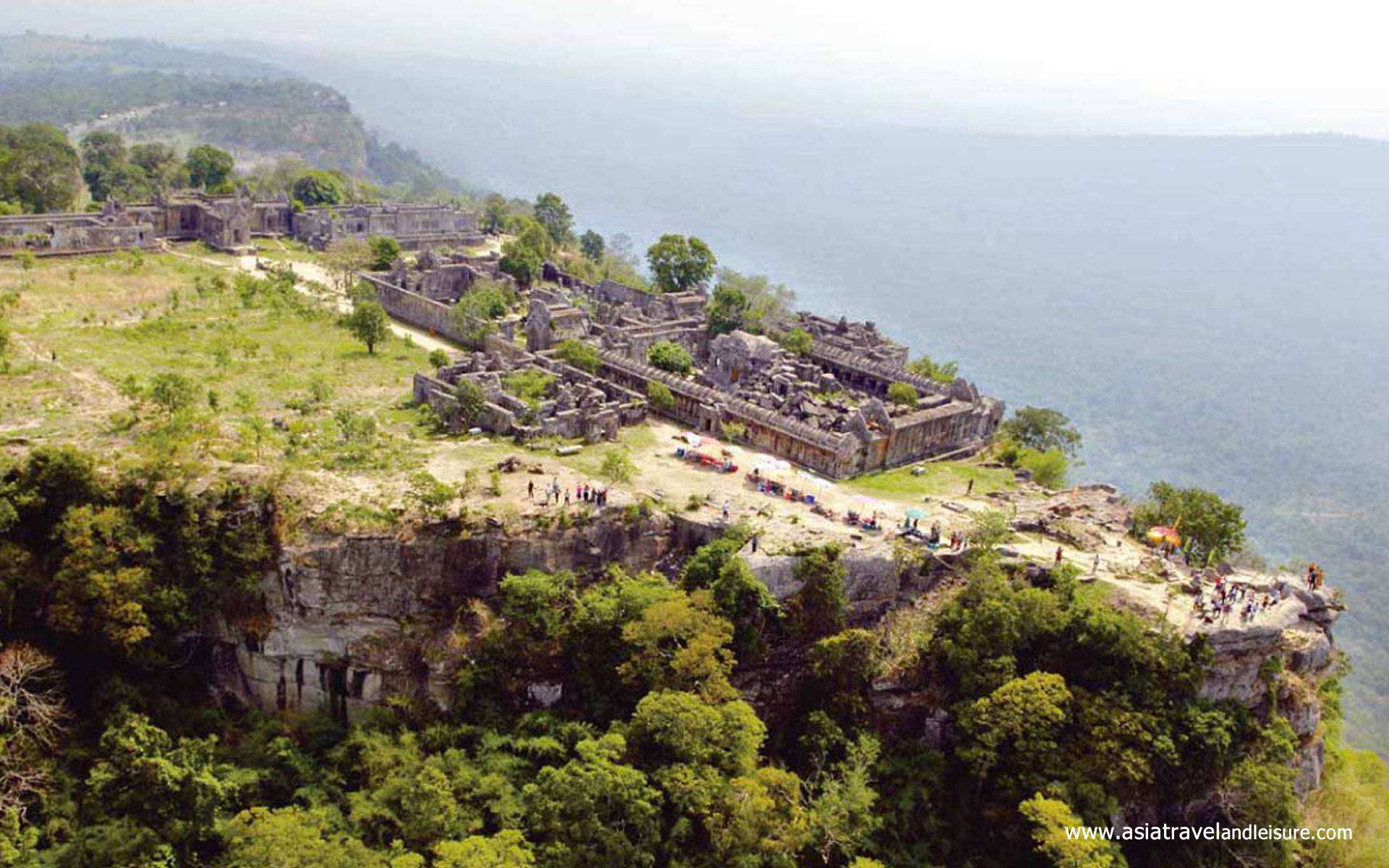 6. Kampot & Kep

Quieter coastal destinations include attractive Kampot, where you can take an excursion to Bokor National Park and its eerie abandoned French hill station, and the beguiling resort of Kep with the spectacular sunsets, verdant hills, sparkling water of the Gulf of Thailand and beautiful islands. These are two ideal spots for a few days of relaxation. You can also visit some finest beaches in some wonderful islands such as Rabbit Island (Koh Tonsay), Snake Island (Koh Pos) and Mango Island (Koh Svai). Apart from the stunning beaches, Kep also offers a variety of the mouth-watering seafood with cheap price.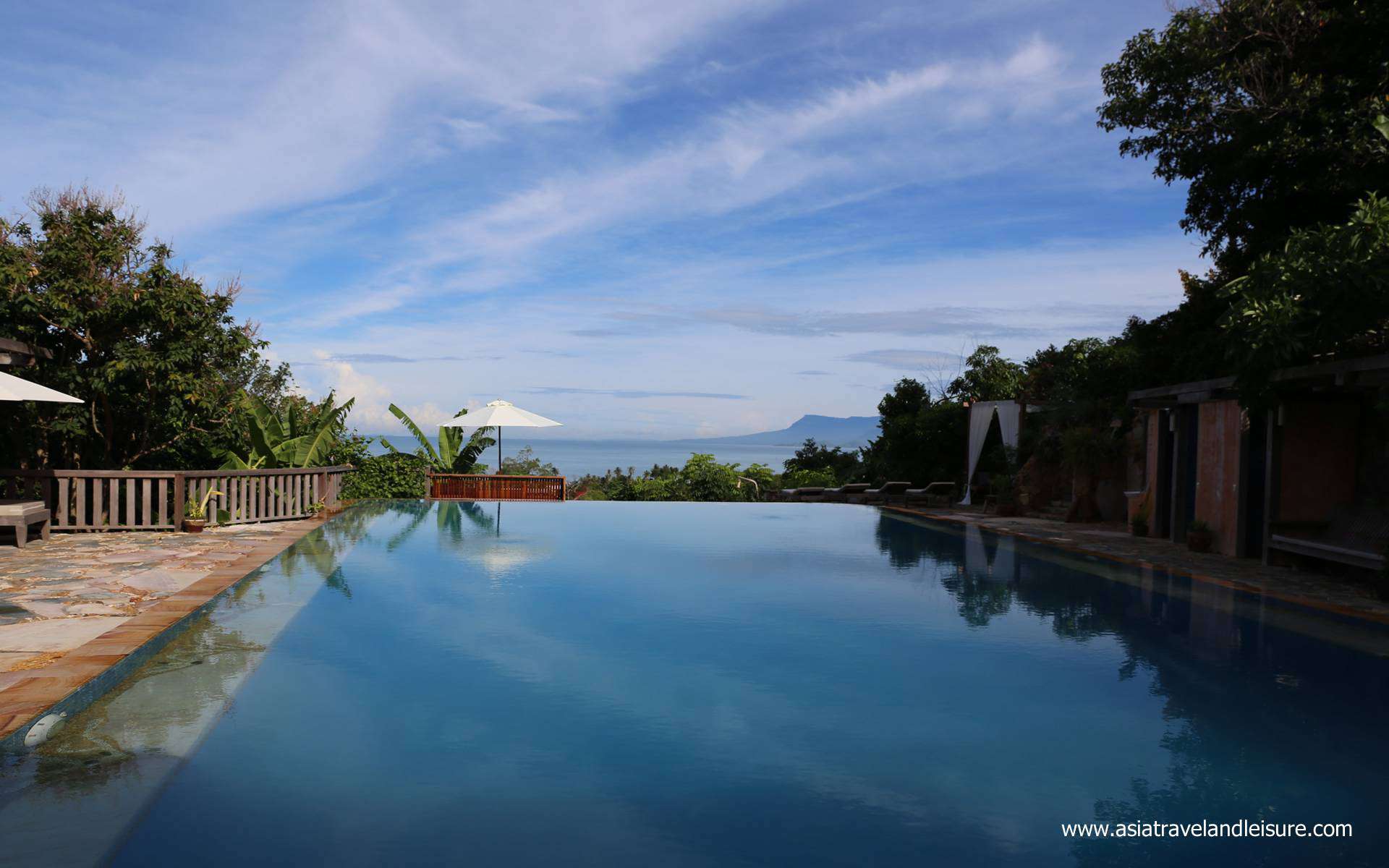 7. Kratie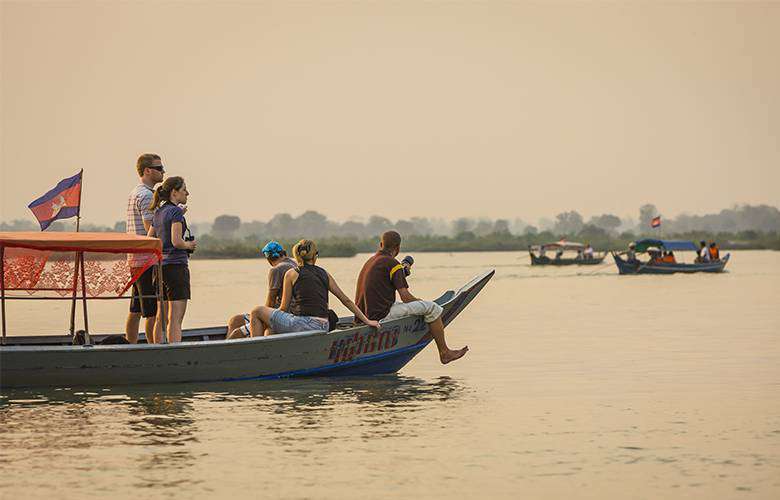 Go to the east of Cambodia and you will have a opportunity to immerse in a similarly languid riverside ambience and spot the freshwater Irrawaddy dolphins. These rare majestic creatures can be found deep in the Mekong that is close to the Kampi village and about 15 km north of Kratie. Dolphin-watching trips can also be easily combined with a visit to the lovely hilltop meditation centre of Phnom Sambok and the temple and turtle conservation center at Sambor town while the chance to experience the rural Cambodia life in Koh Trong with a unique floating village and a few white and sandy beaches in Kratie may tempt you to linger longer. This is also an ideal place to enjoy the finest sunsets at the Mekong Rivers. The colors, the reflections of sunset and the quiet and peaceful Kratie will give you unforgettable memory in your Cambodia tour.