The Cambodian rich history, the vibrant culture, the laid-back atmosphere, pristine beaches, mysterious temples, the magnificent Angkor, and the warm friendly Khmer people are awaiting you to experience. The beach vacation, religious journey, or off-the-beaten-track exploration goes peacefully with a dose of excitement. Especially, traveling to Cambodia seems to be a good choice for American tourists who are seeking for something unique, natural and unspoiled. However, before coming to Cambodia, you should know some essential information like below.
1. Visa for American travelers to Cambodia
Visa is one of the necessary documents you need to go abroad. Of course, any American citizen entering Cambodia are required to obtain a legal visa. However, it is quite easy and possible to apply for Cambodia in some ways.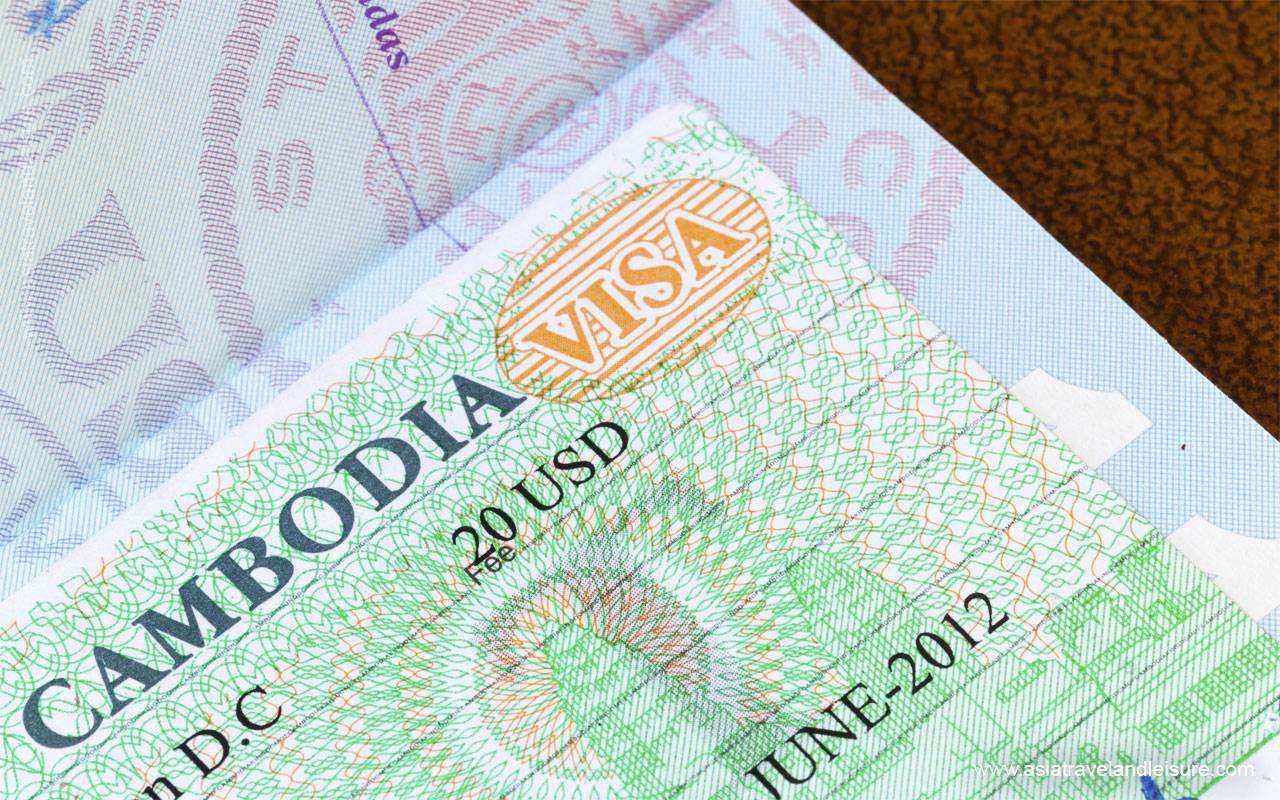 You can contact the Embassy office (Cambodia Embassy in District Columbia or Cambodia Consulate in Lowell, MA) and then complete some paperwork procedures. Before you go, make sure that you have your original passport with the validity of at least 6 months before the entry date, the visa application form, the passport-sized photo, and the visa fee on hand. The paperwork often lasts 3 – 5 working days. The Embassy will send visa directly to your home, and finally, you have a visa to Cambodia from America.

Another way is to apply for a Cambodian visa upon your arrival at Phnom Penh and Siem Reap International Airports or any other land entries. It is so simple and just takes you few minutes to get the visa done. The fee is 30 USD for a 30-day visa (Cash only).
The most convenient way to receive a visa for Cambodia from America without going out is to apply e-visa. You get it right at home by connecting the Cambodia Ministry of Foreign Affairs' website https://www.evisa.gov.kh/.
2. Flights to Cambodia from America
The air travel shortest distance between Cambodia and United States is about fourteen thousand kilometers, so the airplane is obviously the fastest and most convenient way to get to Cambodia from American. You can take a flight from Washington to Phnom Penh or Siem Reap Airport, Cambodia. You should check flight to Cambodia from America via online research for the proper flight schedule. There are no airlines flying direct from America to Cambodia. The shortest flights from Washington, D.C., USA (all airports) to Phnom Penh, Cambodia (PNH) take at least 22h35m with 1 transit.
3. Cambodia tours for American tourists
The highly recommended Cambodia tour from the USA often takes 6-8 days at this time is good enough for the travelers to explore what is best about stunning Cambodia. The country owns the impressive Angkor Archaeological Park including the magnificent Angkor Wat which any tourist should not miss. Besides, it has so much to offer such as bustling Phnom Penh City, Siem Reap, the largest freshwater Tone Sap Lake, pristine Sihanoukville beach, Koh Kong Island, Preah Vihear, Kampong Cham, Kampong Thom, and more.

With the untamed nature and ancient heritages of Angkor, Cambodia Tours offer the inspiring backgrounds for several exciting activities that the American travelers should try. Especially, Siem Reap City – the gateway to the magnificent Angkor provides the most authentic temple visit to Angkor Wat, Royal City of Angkor Thom, Ta Prohm, and Banteay Srei.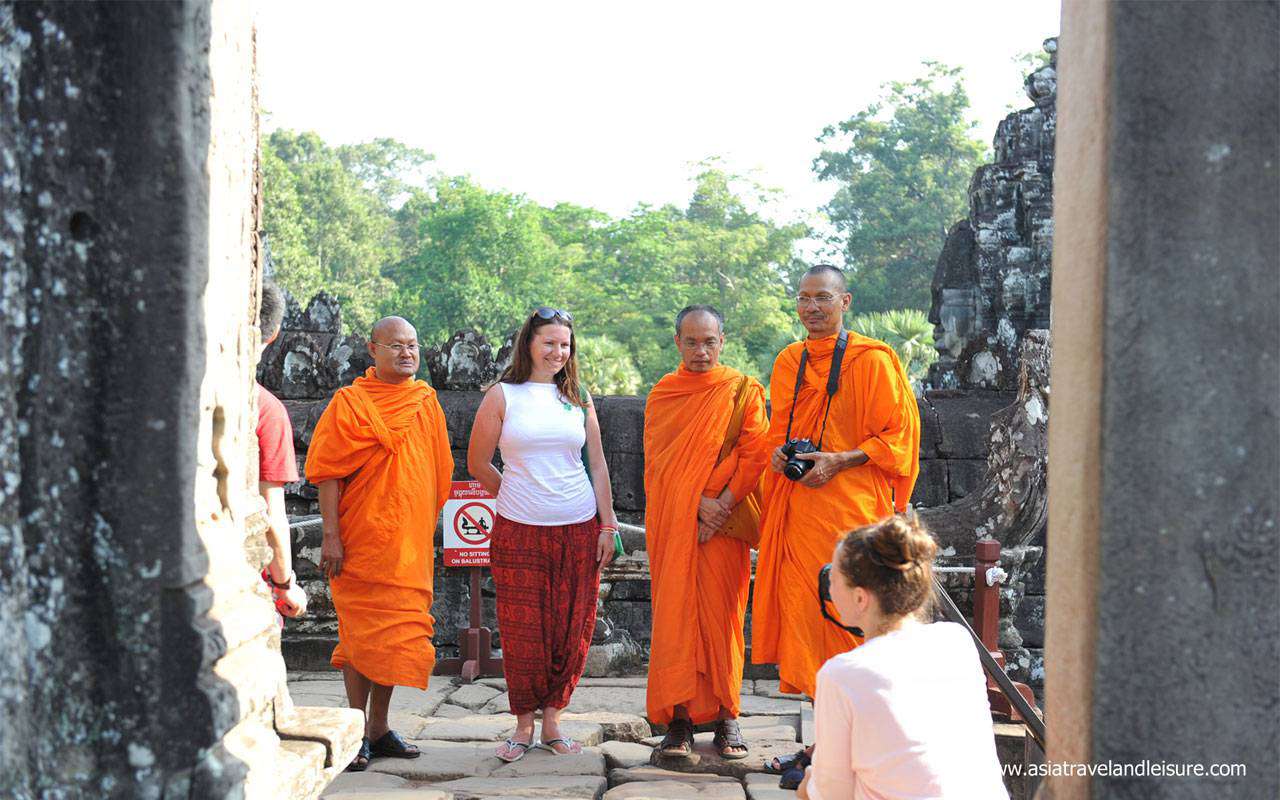 A good idea is to hire a bicycle and explore Angkor Wat the different way. For those who have a great sense of adventure and love nature, discovery and diversity of local cultures, the best is to get off the beaten track on one of our adventure tours in Cambodia like Siem Reap Discovery, Explore Cambodia, Cambodia Discovery…

Or you could take a beach break if you want to have a romantic and luxurious holiday. Cambodia is the perfect destination for their offering of pristine landscapes and untouched beaches with some sample tours like Luxury Cambodia & Song Saa Island or Taste of Cambodia & Beach.

If you don't have much time in Cambodia but still want to discover its essentials, some Culture & History Tours are suitable for you. Take a glance at rich yet painful Cambodian history, explore Angkor's secrets or visit its vibrant and bustling capital city – Phnom Penh & surroundings.
4. Cambodian food for American tourists
Honestly speaking, Cambodian food is not as interesting as in other Asian countries. But it is still worth trying some famous dishes. The food is simple, fresh, seasonal and each region has its own fare. All dishes have fresh herbs, lots of vegetables and local spices and often edible flowers in them. Rice is the staple food for local people. Together with rice, fish is the key to almost every meal in this country.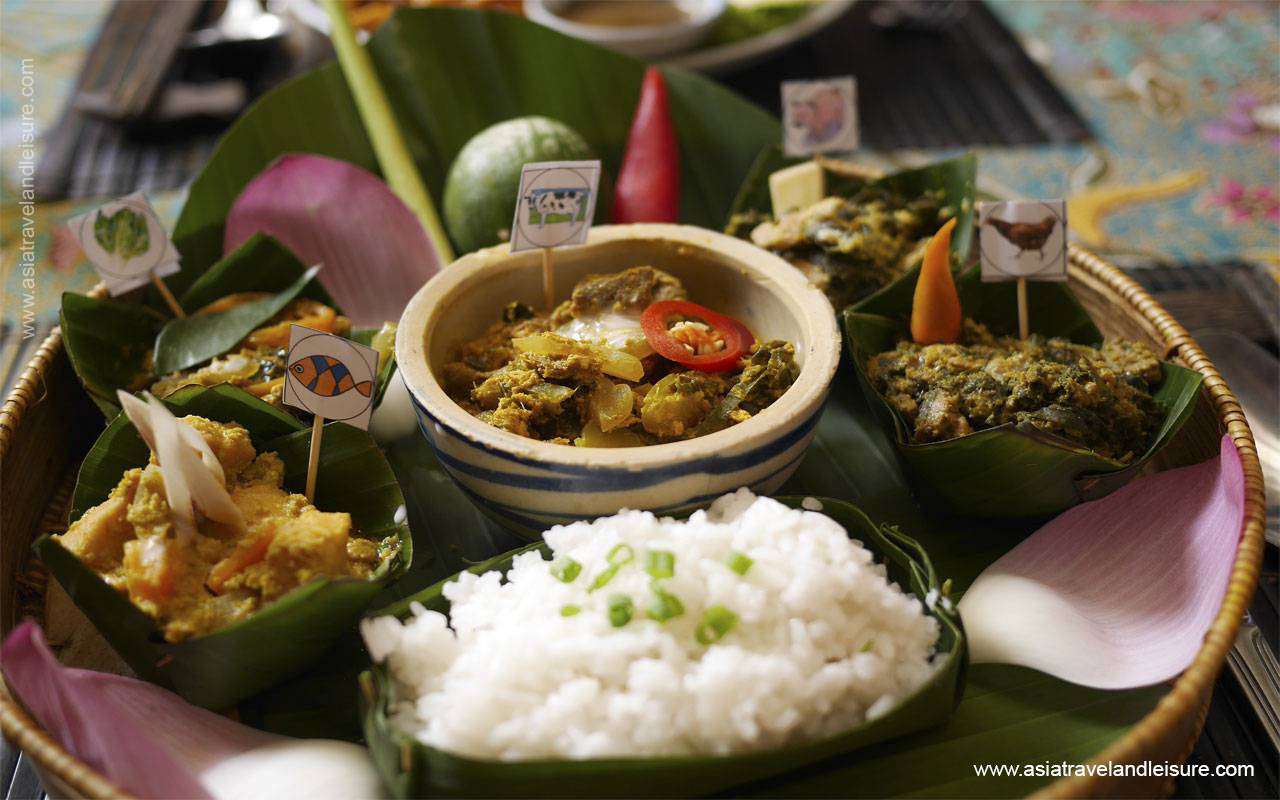 Apart from the traditional food of rice and fish, Cambodia has some exotic dishes from the insects which might scare somebody at first sight. Cambodia cuisine is the art of blending spice paste using many ingredients like cloves, cinnamon, star anise, nutmeg, cardamom, ginger, and turmeric. The specialties here you should try are Fish Amok (the steamed coconut fish in large banana leaves), Lok La (the stir-fried beef served with brown sauce), Khmer curry, nom banh chok, green mango salad, and TwaKo (Cambodian sausage).

With all of this information, your trip to Cambodia should be much easier and more convenient. See you in Cambodia!