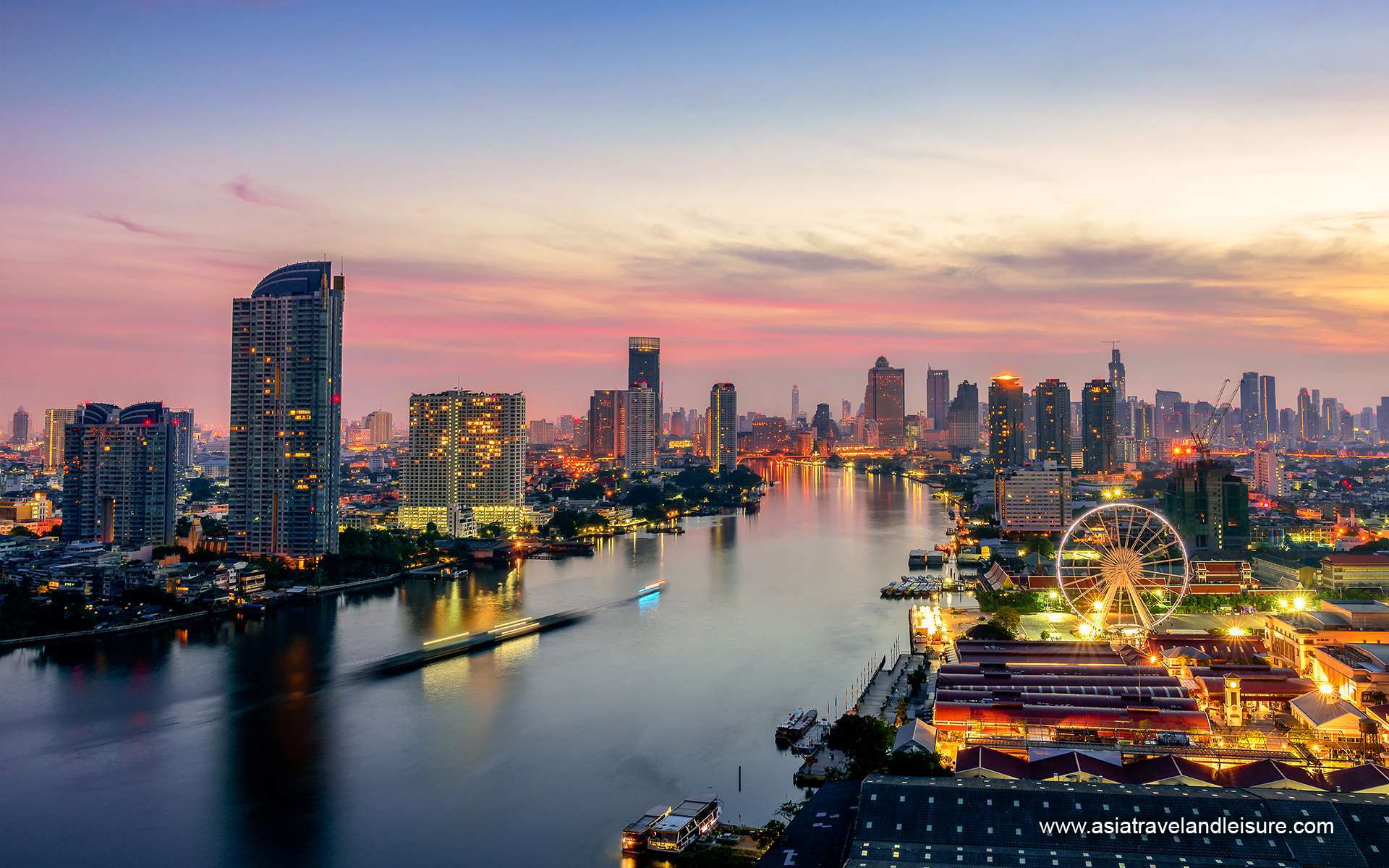 Cambodia tour from Thailand
Thailand and Cambodia is a great choice if you are looking for places to go in South East Asia. Thailand has the ideal ingredients for a holiday in paradise, and you will explore its beautiful southern islands off the east coast, relax in the gleaming sun and try some of the special Thai food. Meanwhile Cambodia is filled with ancient ruins, spectacular temples of Angkor Wat. This fascinating tour to Cambodia from Thailand provides the perfect opportunity to experience the best of Indochina. It is much easier to travel from Bangkok to Cambodia with some of the ways below:

Flight to Cambodia from Bangkok
There are 3 airlines: Bangkok Airways, Thai Airways and Thai Smile, which offer direct flights from Bangkok's Suvarnabhumi Airport to Siem Reap and Phnom Penh. Another budget option is to fly to Cambodia from Don Muang Airport in Bangkok with Thai AirAsia. At around one hour flying time, this is the perfect way to travel and save your time.


| Route | FlyingTime | Flights frequency/ day |
| --- | --- | --- |
| Bangkok - Siem Riep | 1 hour 05 min | 10 flights/day |
| Bangkok - Phnom Penh | 1 hour 10 min | 13 flights/day |

Buses from Bangkok to Cambodia
Travelling by bus from Bangkok to Cambodia is the cheapest option (from $24). It offers more flexible routes than flights for those who don't care about time. Buses departs Bangkok ans there are 2 stops: Phnom Penh and Siem Reap.
To get from Bangkok to Siem Riep, you can take a direct bus (either Nattakan bus or Giant Ibis one) leaves from Northern bus terminal Mo Chit in the morning. Its travel time is about 7 – 10 hours. Meanwhile, there is only one direct bus of Transport Co International to Phnom Penh. It departs at 5 a.m and arrives in Phnom Penh by 6 p.m on the same day. The bus takes about 5 hours to get from Bangkok to the border and 7 more hours to reach Phnom Penh. When you are at Aranyaprathet/ Poipet border crossing, you will take at least 1 – 2 hours to get a Cambodia visa on arrival.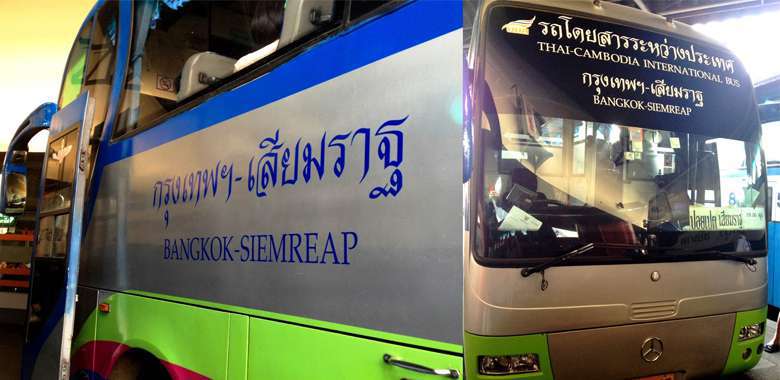 Train from Bangkok to Cambodia

The train from Bangkok to Cambodia takes you 6 hours or more to get to the border. It is cheaper and more comfortable than a bus. Traveling by train to Cambodia gives you a chance to enjoy the scenery go by as well, if you're taking a daytime train. There are 2 ordinary third-class-only trains departing for Aranyaprathet station daily from Bangkok's Hualamphong Station. The morning train leaves at 05:55, the afternoon one at 13:05 with price of $1.6. Once you arrive at Aranyaprathet, it is around 5 kilometres to the border control area which can be easily done by either motorbike taxi or tuk tuk from the station, costing around $1.5 to $3. You should catch the morning train if you want to get to Siem Reap on the same day without hiring a taxi.

Visa to Cambodia
If you are flying from Bangkok to Cambodia, you can get a visa on arrival at the airport easily and quickly if you qualify. When traveling by bus or train from Bangkok, getting your visa at the Aranyaprathet/ Poipet border is not complicated but can take a while. For visa on arrival, you need to bring two passport sized photos and your valid passport. If possible, obtaining an e-visa online, which costs $37 including a $7 processing fee, will save your time. The e-visa is accepted at Siem Reap and Phnom Penh airports, Poipet border (from Thailand). You might wish to find out more information about Visa to Cambodia here.