If you are planning a tour to Cambodia from Philippines, you need to know some basic information such as: visa requirements, exchange rate, flight fare, and other traveler essentials to get an amazing trip in Cambodia. Here are the top things you should to remember before going to Cambodia.


1. Visa to Cambodia
Tourists and business travelers who are required to get a visa when entering in Cambodia. Citizens come from these countries that are members of the Association of the Southeast Asian Nations ( ASEAN ) are given free tourist visa to go to Cambodia. Some countries such as Indonesia, Laos, Malaysia, Singapore and Vietnam which are allowed to stay for a maximum of 30 days. A number of days for Philippines is 21 days, Thailand or Brunei is 14 days.


If you want to extend your stay in Cambodia, you need to apply for an extension before your previously granted visa expires. You can easily get a Cambodia tourist visa at any Cambodian Embassy or Consulate in your own country, or check more informations about
Visa to Cambodia
here. Visa are obtainable upon arrival at both Phnom Penh International Airport ( Phnom Penh city ) and Siem Reap - Angkor International Airport ( Siem Reap town ).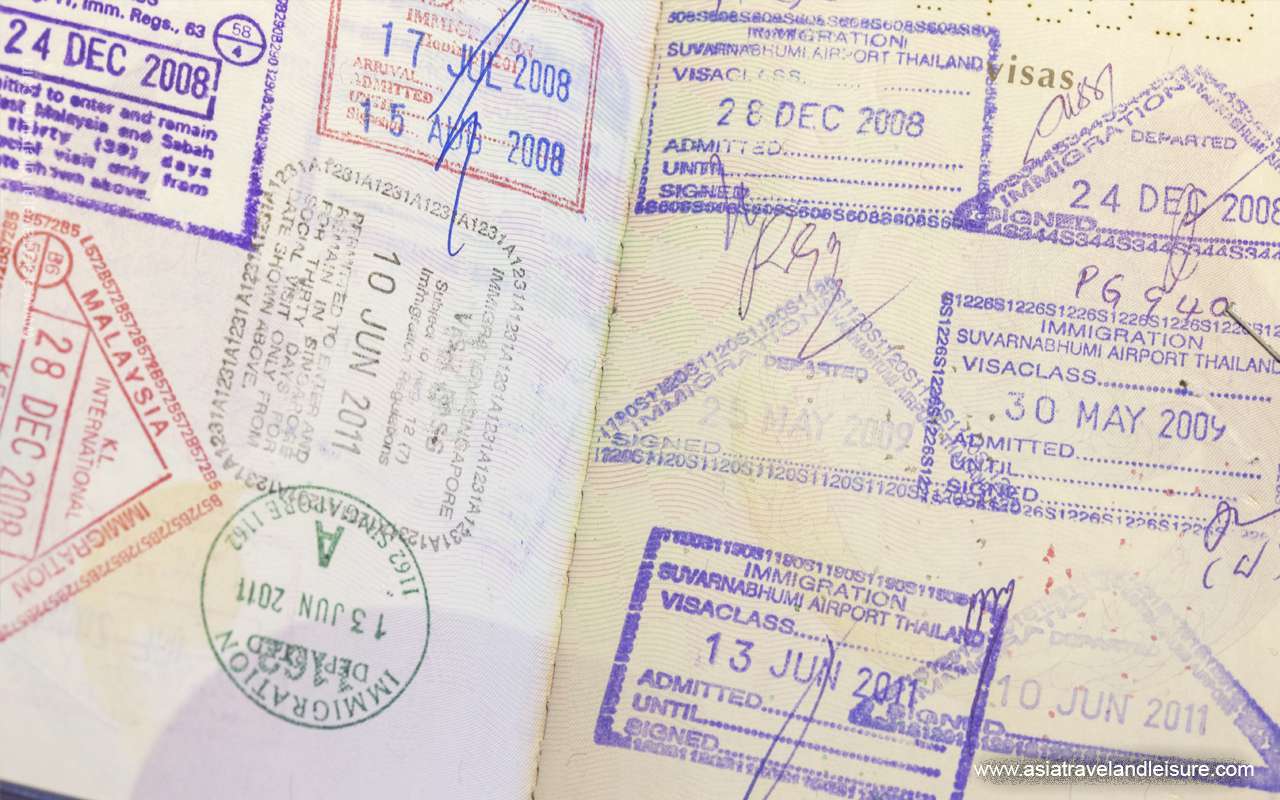 2. Flight from Philippines to Cambodia
Visitors from Philippines to Cambodia arrive by air at either Phnom Penh International Airport or Siem Reap-Angkor International Airport. There are no direct flights into Cambodia from outside Asia. This travel is via regional hubs including Bangkok, Hong Kong, Ho Chi Minh City, Kuala Lumpur, Singapore, Taipei and Seoul.


The best way to find a great deal on airfare is to search multiple sites. These website have collected data from all airlines and have found some best days that have a good discount. You can check the informations about the flight from Manila ( Philippines ) to Phnom Penh/Siem Reap ( Cambodia ) in one of these popular sites such as: www.cheapflight.com, www.travelocity.com or www.farecompare.com to find the best price for your trip.


3. Transport from the airport to city
3.1 Taxi
Most taxis are readily available at the airports. The taxi costs from 5$-7$ from the 20-50 minutes or 20$-30$ per day ride into and within the city center. A taxi is the perfect option for smaller families ( groups ) with limited baggage.


Phnom Penh has no metered taxis but plenty of good taxi drivers. You can either get an airport taxi or a private taxi. The fee for an airport taxi into Phnom Penh is from $12 to $18 depending on which area of town you are going to. Another option is to book a private taxi. The price for a private taxi is around $20. In Siem Reap, there are plenty of taxis ready and willing to take you from the airport into town. The taxi fare from Siem Reap airport into town at the Taxi stand is at set cost of US $7.

3.2 Van taxi
If you have a big family or group with more baggages, a van taxi is a good choice for you. Generally they can seat 6 or more passengers with enough space for all the luggage. Therefore it will be more comfortable and you just pay for only a few dollars more than the normal size taxi. The price will be around $10 from the airport into city.


3.3 Motorcycle taxi ( Motors )
For visitors on a budget without a lot of luggage, it's worth catching an official motorcycle taxi. In some cases, taxis are hard to find in Phnom Penh, the moto is often the best way to get somewhere quickly. Many moto drivers speak some English. The price will be often $1 for a short journey and $2 for a longer one is average.


In Siem Reap, you can organise your Moto transfer at the Taxi stand. They have clear signs with prices indicated on the window, so you can negotiate the price with your moto driver. Motos are also available from the taxi stand for $2.

3.4 Tuk tuk
An another enjoyable way to get from the airport into city/town is tuk tuk. This transportation service that acts like a horse and buggy, but the horse is replaced by a motorized scooter. A tuk tuk is a moto attached to a cart with one or two bench style seats and a roof. Tuk-tuk drivers are a lot more friendly and more flexible.


Motorbikes and tuk tuks are not allowed to wait inside, so drivers will solicit you from inside the gate then bring you outside to their vehicle. The price will be about $6 from the Phnom Penh airport to city. In Siem Reap, if you want to go by tuk tuk, you can cross the parking to the entrance at the main road where some tuk tuks waiting for customers there otherwise just stop them at main road. The cost for a transfer from the airport to Siem Reap town is about $5.


3.5 Bus
Phnom Penh has a public bus system and the bus stop is directly outside the airport. There is only one bus line stops ( No.3) and you can take it into city. It makes 20 stops after the airport, including Central Market, and terminates at the Night Market on the Riverside. Buses run from 5:30 a.m. to 8:30 p.m., and the bus runs every 15 minutes. In Siem Reap, there is no local bus terminal at Siem Reap International Airport.


4. Money in cambodia
Cambodia has two official currencies: the Cambodian riel and the U.S. dollar. Both are accepted interchangeably. However, the U.S dollars are often preferred for the most visitors to Cambodia.


Most prices in stores are quoted in dollars and it's only at local markets and for small transactions that you'll be asked for riel. Hotels, guesthouses, and other larger businesses will quote their prices in dollars. Smaller shops and market stalls quote prices in riel. Tuktuks and motodops will also try to quote the fare in dollars. But, for short distances the price will be quote by riel.


If you do want to change some dollars into riel or vice versa, the best and most efficient places to do that is the bank in all provincial capitals in the country or the money exchange booth near the markets. They all clearly publicize the current rate and are reliable. These days Cambodia has plenty of ATMs in its urban areas and these dispense both US Dollars and Riel. For locations see the ATM icon on the city map.