The beautiful lush green fields, windy mountains, and long stretched beaches allow travelers to indulge into the amazing Cambodia Adventure Travel.Cambodia is a place where you would never fall short of fun and excitement. You can find Cambodia adventure tours such as: biking, ziplining, canoeing, hiking, horseback riding, hunting, kayaking, mountaineering etc. Cambodia adventure tourism is now taking off - literally if touring by microlight. The introduction of Western know-how, and the advantage of areas of untouched wilderness, makes Cambodia a great venue for those interested in more adventurous activities for their vacations.
1. Cycling and Biking in Cambodia
Biking is an ideal way to discover Cambodia and get an accurate impression of the Khmer culture. It will show you the real world of daily life and take you off the beaten track into the heart of the country. Cycling tours also allow you to see the facets of the Khmer empire with experienced guides but also a glimpse into rural Cambodian life. Below is our recommendations for a listing of Cycling and Biking Tours in Cambodia:
1.1 Siem Reap with Angkor Temples
A cycling tour offers perfect opportunity to visit this amazing World Heritage Site and to discover the quiet and easy-going daily life of the people of the province of Siem Reap. In addition to the charm of the town of Siem Reap with its colonial architecture, busy markets and vibrant nightlife, the ancient architectural wonders, the green countryside with rice fields and plantations, the vast expanse of the Tonle Sap Lake and the warm welcome of the locals will leave you with an everlasting memory.


1.2 Biking in Phnom Penh
- Cycling on Silk Island: Explore Silk Island (Koh Dach), famed for its silk weaving villages and authentic and tranquil lifestyle, by bicycle, with plenty of opportunities to engage in conversation with the local community. - Biking in the Oudong Trail: Pedal the road less travelled as you escape the busy streets of Phnom Penh for the remote trails of the Oudong Mountain. Saddle up for a thrilling full-day bike tour and tackle a moderate 60km route along country tracks and backroads. Get a glimpse of everyday life as you pass through rural villages, watch farmers at work in the rice fields and wave to the locals along the way. Reach Oudong Mountain to visit the hilltop temple of what was once the capital of Cambodia. If you have a reasonable level of fitness and do some occasional riding, then this bike tour should be achievable and enjoyable. The distance is roughly 37 miles (60 km) on mainly flat tracks and small roads.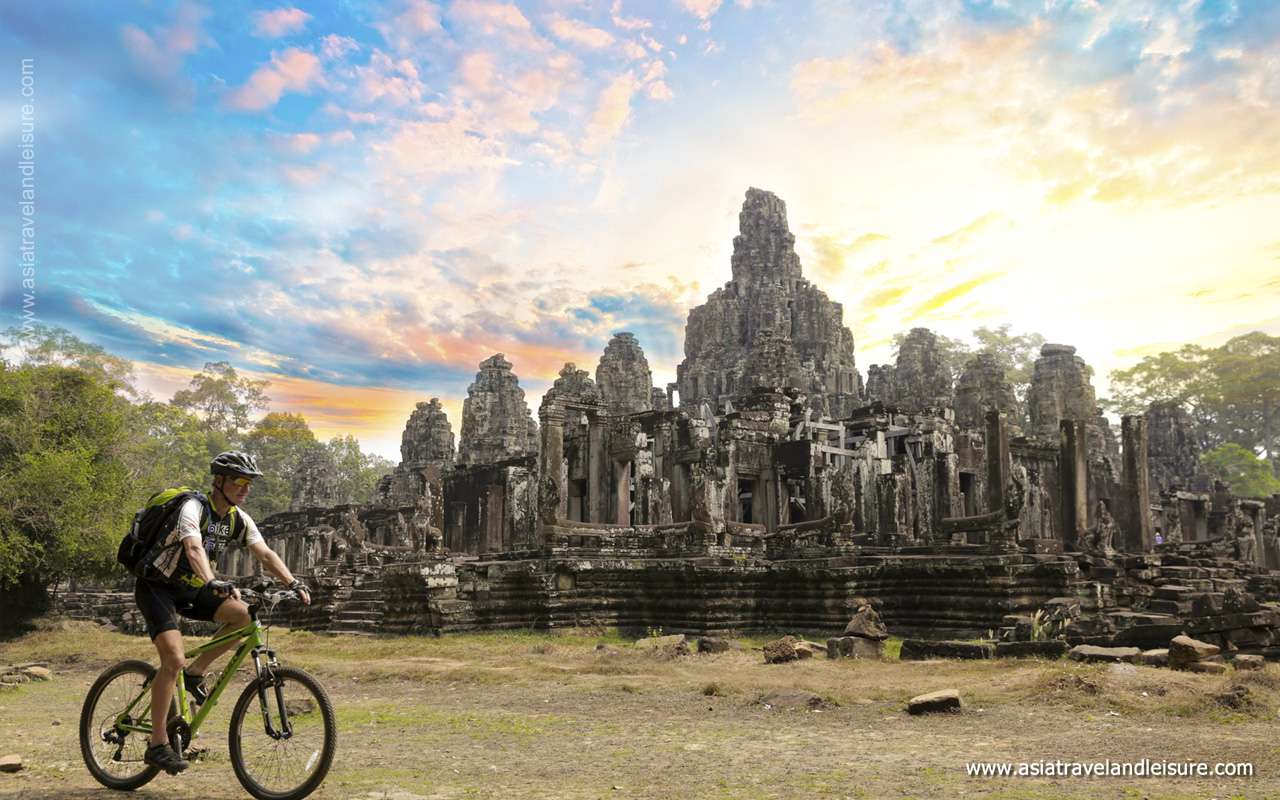 2. Kayaking in Cambodia
2.1 Tonle Sap lake
The Tonle Sap Lake is a huge inland waterway, which rises and falls with the seasons flooding vast areas of grassland and forest. This ever-changing landscape offers little-explored kayaking routes through the flooded forests to floating villages, and beyond. - Half day exploration of the flooded forests and mangrove around the lake edge - Full day exploration of the core bird reserve and floating village of Prek Toal (overnight stays possible)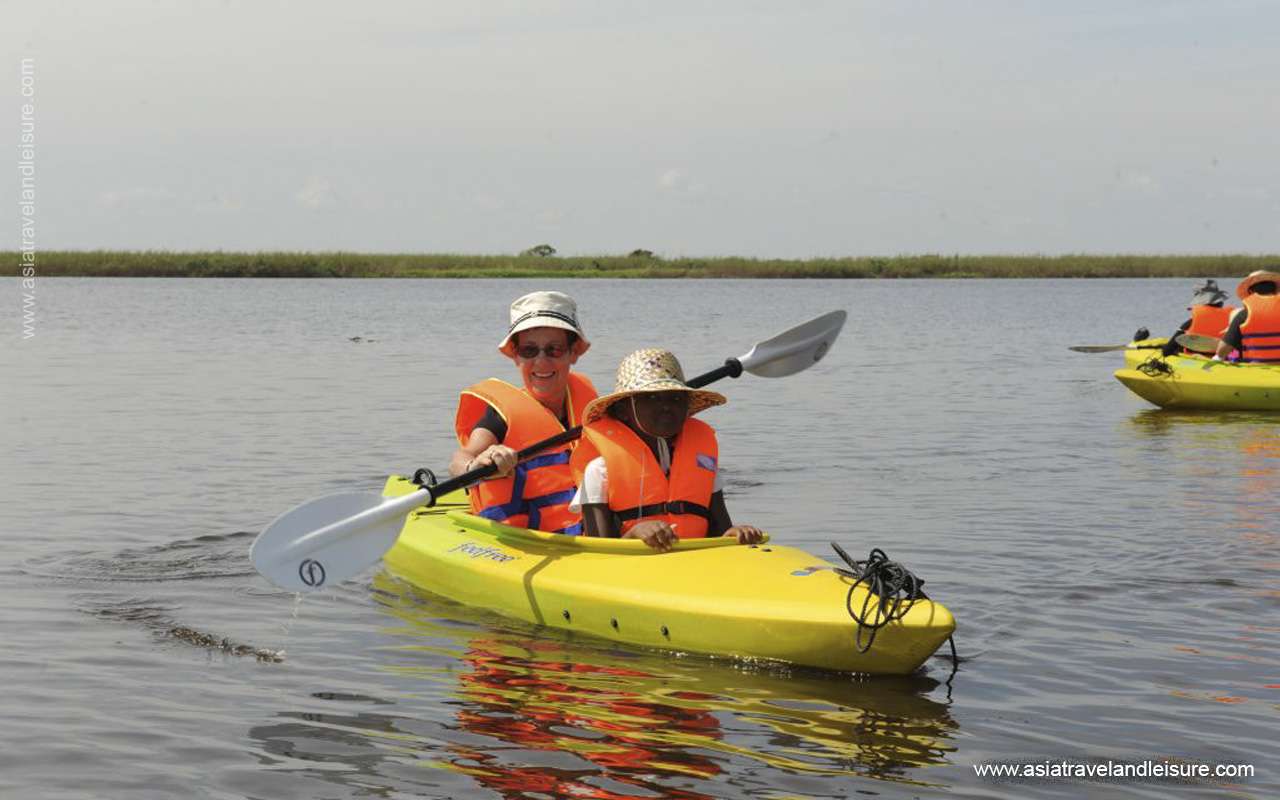 2.2 Tatai river
Kayak along the Tatai River and its tributaries, or head further afield to the mangroves of Koh Sralao. Tatai River is quite remote and off the beaten path. Don't let that put you off if you like rivers, waterfalls, jungle and chilling out. Splash into the water and enjoy the natural hydro-massage. Have a refreshing drink as you sit under a shaded special barbecue picnic prepared for you. A short walk on top of the falls will give you an amazing view of a kind of natural infinity pool. Kayak nearby to personally look around and free your senses to the music of the forest. Tour around the island of Koh Sralao to have an outside view of a fishing village. Cruise to the Mangroves of Boueng Kayak, known as the biggest Mangrove Sanctuary in Asia. Enjoy kayaking around the untouched nature and explore the extraordinary beautiful surroundings.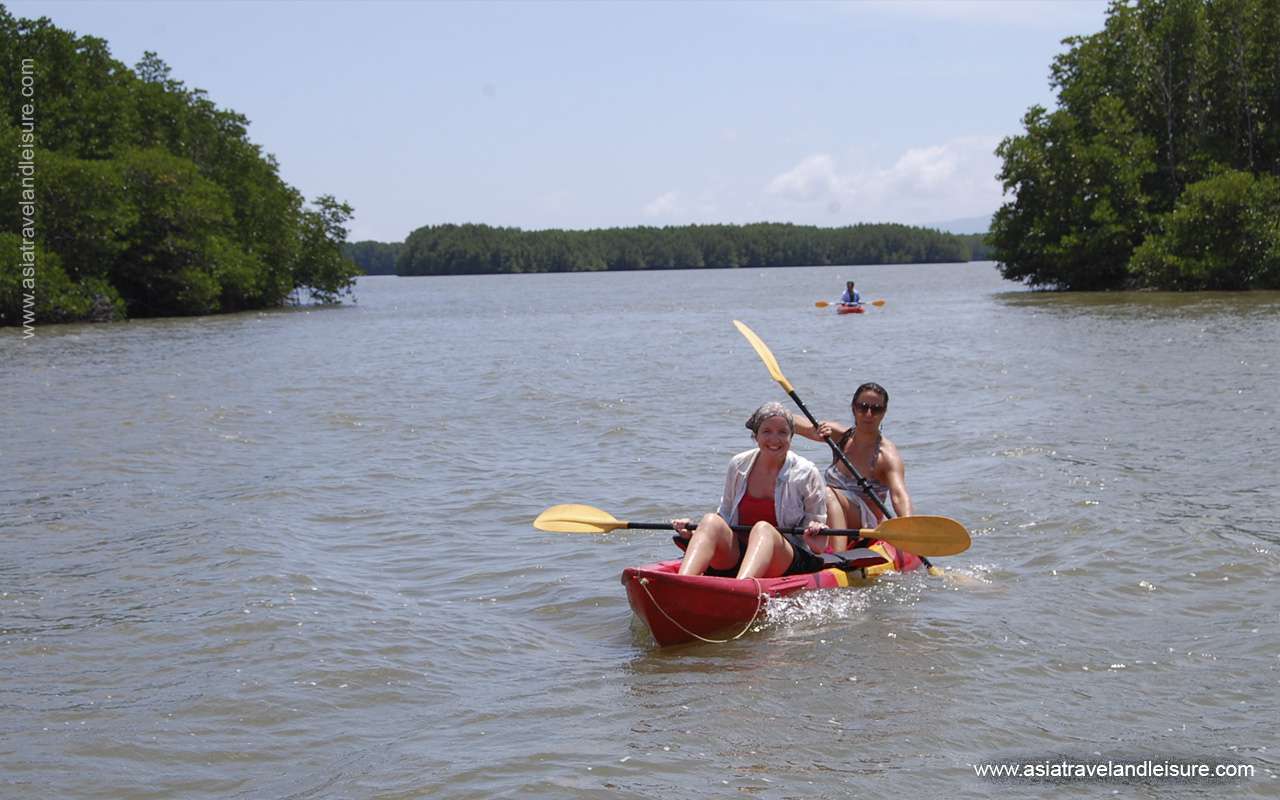 3. Trekking in Cambodia
3.1 Hiking and trekking in Siem Reap
The temples of Angkor are world famous, but the surrounding countryside, which has changed little since the temples were built 700 years ago, is less well known and is best explored on foot with a wildlife guide, who can point out the flora and fauna on route. Options around Siem Reap include: - Sleep in comfort with Half and Full Day trips around Siem Reap and Phnom Kulen. - Camp in "Safari Style" tents on three day trips to Prey Veng in the Kulen Promtep Wildlife Sanctuary.


3.2 Cardamom Mountains Trekking
The Cardamom Mountain is the untouched jungle of Cambodia which is largely covered with dense forest. It is the focal point of the country's flourishing wildlife. Since the ecotourism initiative in the region began, wildlife trade in the area has been reduced by a remarkable rate. Most of the illegal loggers & poachers converted to become tour guides of the Cardamoms. The range of flora and fauna is generally unidentified due to the massive scope and the remoteness of many parts of it. There is not much information about the wilderness in the Cardamoms as it is not yet explored intensively for study. This trip is truly a glimpse of the wild!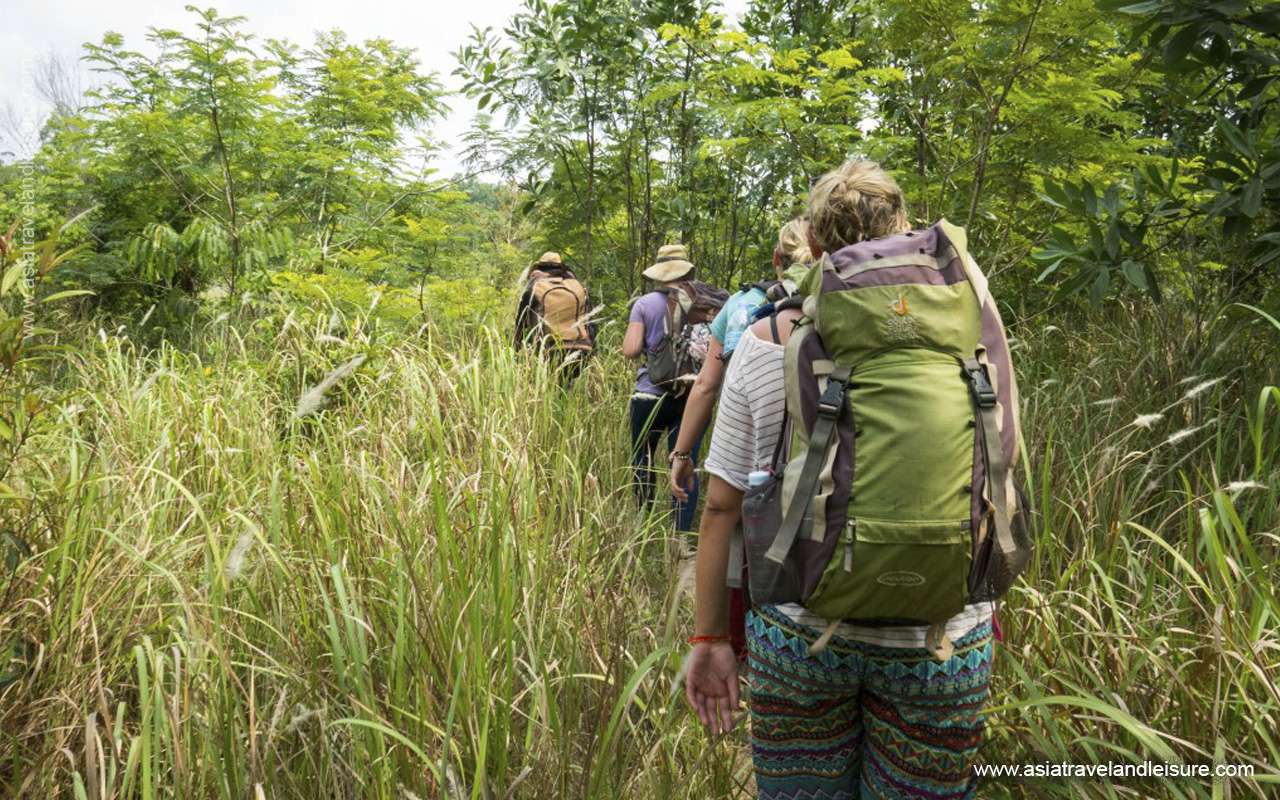 3.3 Trekking in Mondulkiri
Bordering Vietnam, Mondulkiri is on the eastern extreme of the country, high above the rest of Cambodia, and it offers quite simply some of the most majestic and dramatic views of Cambodia, which may evoke ideas of Switzerland, Canada or the lake district of England with the green mountainous views all around - it's an effortless and natural beauty. The terrain of Mondulkiri is made up of mountain plateau, forest, slope and rivers. It is best known for beautiful waterfalls, densely forested hills and diverse ecosystem, making it heaven for hiking and trekking. The only way to reach Mondulkiri's most beautiful natural spots is by trekking into its forest. There are many hidden ancient paths and untouched waterfalls to visit and trekking provides a great chance to see the beauty within the local forest and give you an opportunity to spend time with some local minority people. The deeper you explore into the forest the wilder and more untamed it becomes, and you may even see the rare wild elephants, leopards and bears that reside deep in the jungle.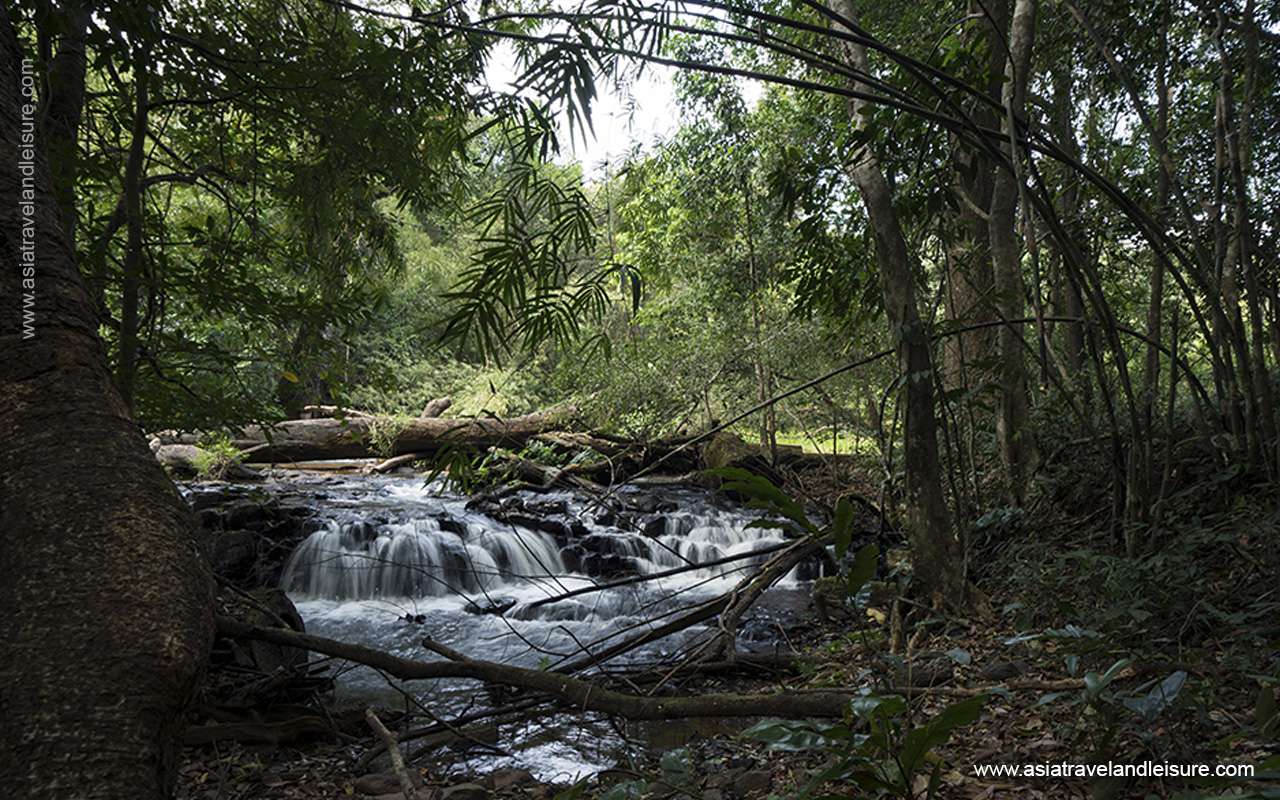 3.4 Ratanakiri Jungle Trekking
Ratanakiri Province is making a name for itself as a diverse region of outstanding natural beauty that provides a remote home for a mosaic of minority peoples. Swim in clear volcanic lakes, shower under waterfalls, or trek in the vast Virachey National Park – it's all here. In Ratanakiri trekking or walking enthusiasts will love the pure and untouched nature of the province and there are thousands of unexplored square kilometers which you can trek until your heart's content. The town of Banlung is the capital - start here and work your way outwards.

The region is home to a large number of tribal communities who have occupied these lands since the earliest Cambodian civilizations settled here. Whether it's the farming communities of Yaklom commune, the various villages of the Ochum district which are home to thousands of tribal villages, or being let loose in the beautiful Virachay National Park, Ratanakiri is the trekking enthusiast's playground.heavenin Mondulkiri and where we recommend as the best place to ride these immense, intelligent creatures in their most natural habitat in and around the virgin Cambodian jungle.

It is likely that any elephant guide who accompanies you on a trek will be of Phnom tribal descent, as the Phnom people have since the beginning of time used elephants to assist with travel, farming and all manner of domestic chores. They also have a huge amount of respect for these jungle veterans. They pray to elephant gods as part of regular praying rituals and death ceremonies for a domestic elephant are as important and elaborate as for a human in the family.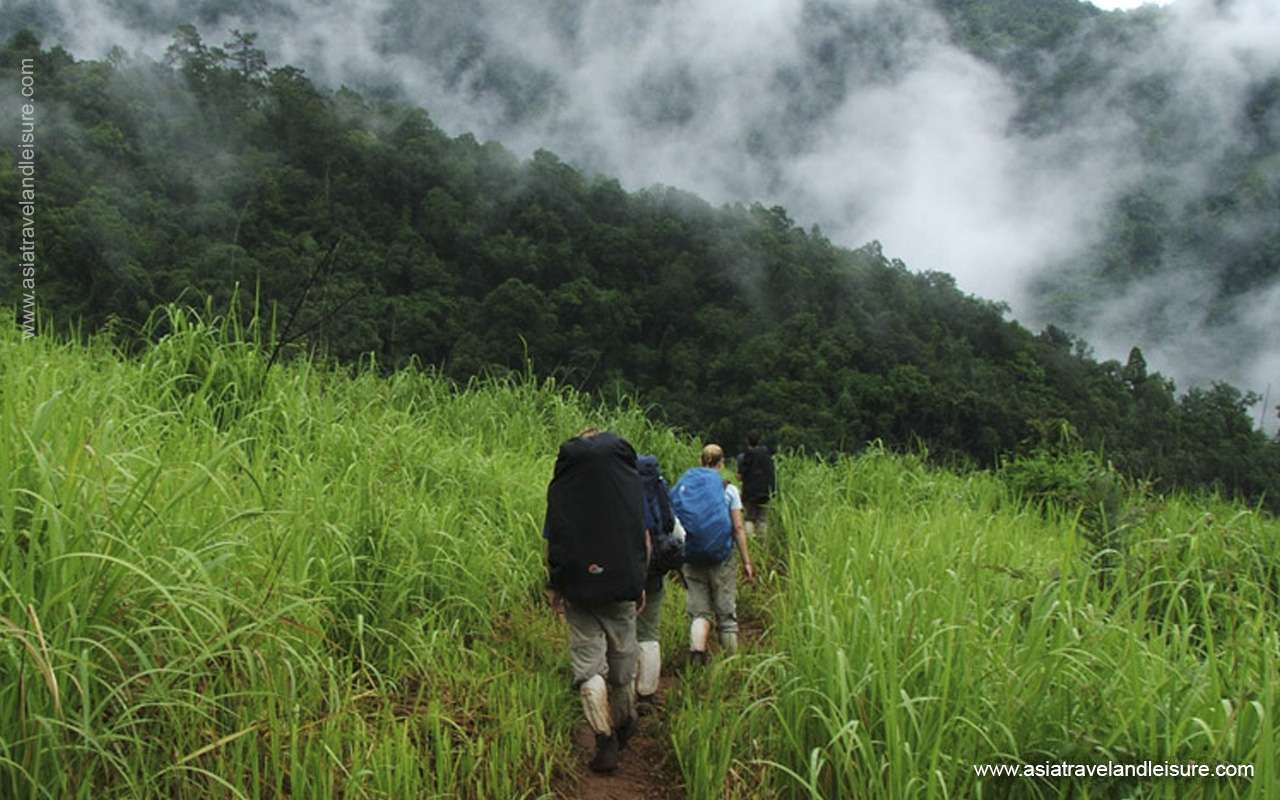 4. Scuba diving
4.1 Koh Rong Island
Koh Rong Island, along with Koh Rong Samloem Island next door, are the most popular dive sites in Cambodia. The shallow depths reaching only to a maximum of 18 meters (59 feet) make diving in Koh Rong Samloem easy and convenient. This region offers you the chance to dive into of diverse underwater world full of curious cobia, scorpion fish, stingrays, sea stars and nudibranchs. The amazing amount of fish life in the area has made it a famous diving spot.

4.2 Koh Tang Island
Koh Tang Island is one of the furthest and most remote dive spots from Sihanoukville. With its clear water of excellent average visibility of up to 15 meters (49 feet), Koh Tang boasts of many large and wild eagle rays and leopard sharks. Koh Tang Island is rewarded with a stunning diversity of corals and rocky reef dives where you're likely to see barracudas, octopus and seahorses. The remoteness from the mainland results in clear coastal waters with excellent visibility and undisturbed marine life, making it the perfect island for diving.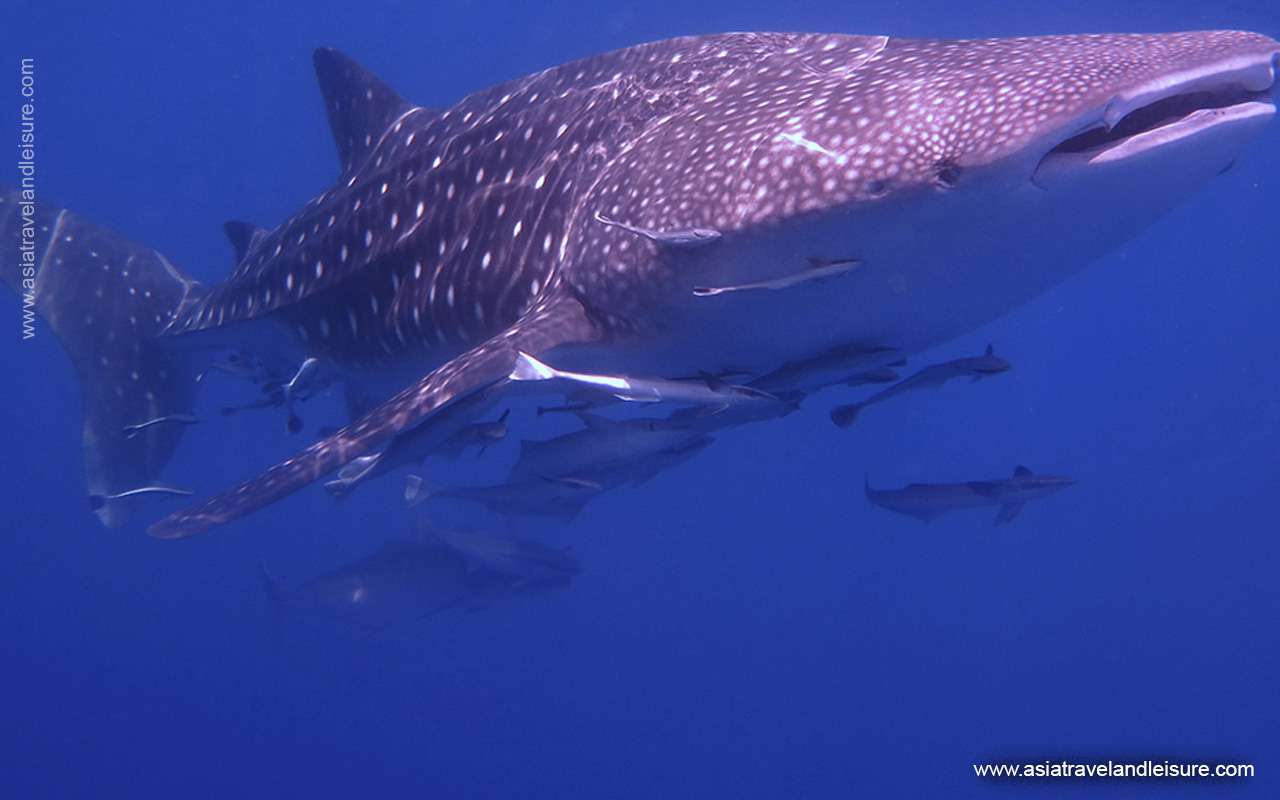 4.3 Koh Kong Island
Koh Kong Island is the largest island in Cambodia and this island is best known for its great diving depth. With the average visibility about 20 meters, the island is home to the diverse marine life and sea flora that give richness to your scuba and diving experience in Cambodia. Apart from beautiful and breathtaking coral reefs, the island waters are home to bamboo sharks, puffer fish and other marine life. The view beneath this island is truly heavenly.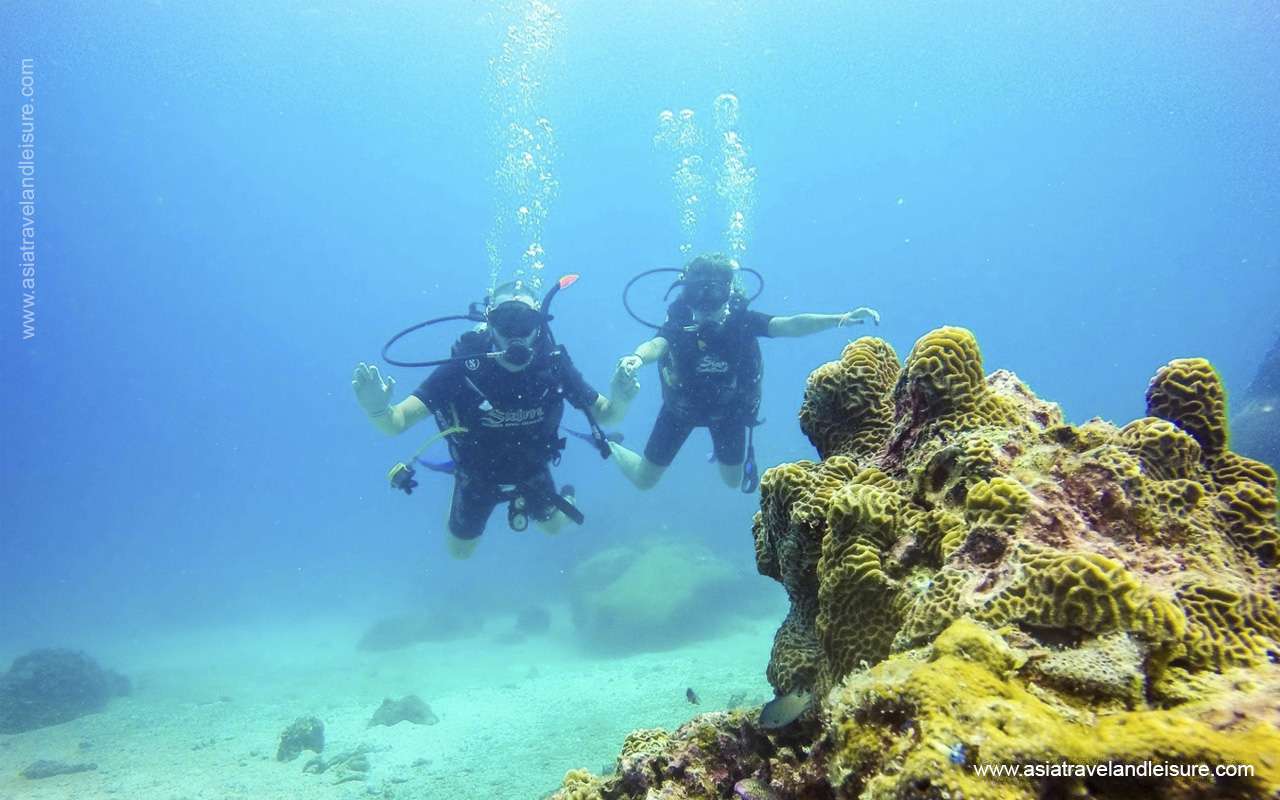 5. Horse riding
Using one of the leading equestrian centers in Cambodia, this quality horseback riding tour follows unknown trails in search for a different angle to see the Angkor temples. Horseback tour is suitable for all ages and all levels of experience. The Happy Ranch Horse Farm is a beautiful and peaceful place, now accommodating a large selection of handsome horses and ponies including stallions, mares, and foals. Crossbreeding its own horses and respecting at least 2 and a half years before breaking them in softly, the owner of the ranch has achieved to get strong horses, growing taller each generation, the management and staff have always made sure his stables are maintained at international standard.