Ho Chi Minh City (HCMC), formerly known as Saigon is the largest city in Vietnam and has become one of the most interesting tourist attractions. For many travelers, Ho Chi Minh is the starting or ending point of a Southeast Asian vacation that includes destinations in Cambodia. For making your own Cambodia tours from Ho Chi Minh City, you have four major choices of transportation.

1. Flights

The fastest and the most convenient way to get Cambodia from Saigon is by airplane ( about 30 minutes flying). Tourists can catch a flight from Tan Son Nhat International Airport (SGN) in Ho Chi Minh City to Phnom Penh or Siem Reap Airport in Cambodia. Flights are available with Vietnam Airlines, Cambodia Angkor Air, and Qatar Airways. Including getting in and out of the airports, waiting at the airport lounge, travel time is about four hours.

| Route | FlyingTime | Flights frequency/ day |
| --- | --- | --- |
| HCMC - Siem Riep | 1 hour 05 min | 4 flights/day |
| HCMC - Phnom Penh | 55 min | 3 flights/day |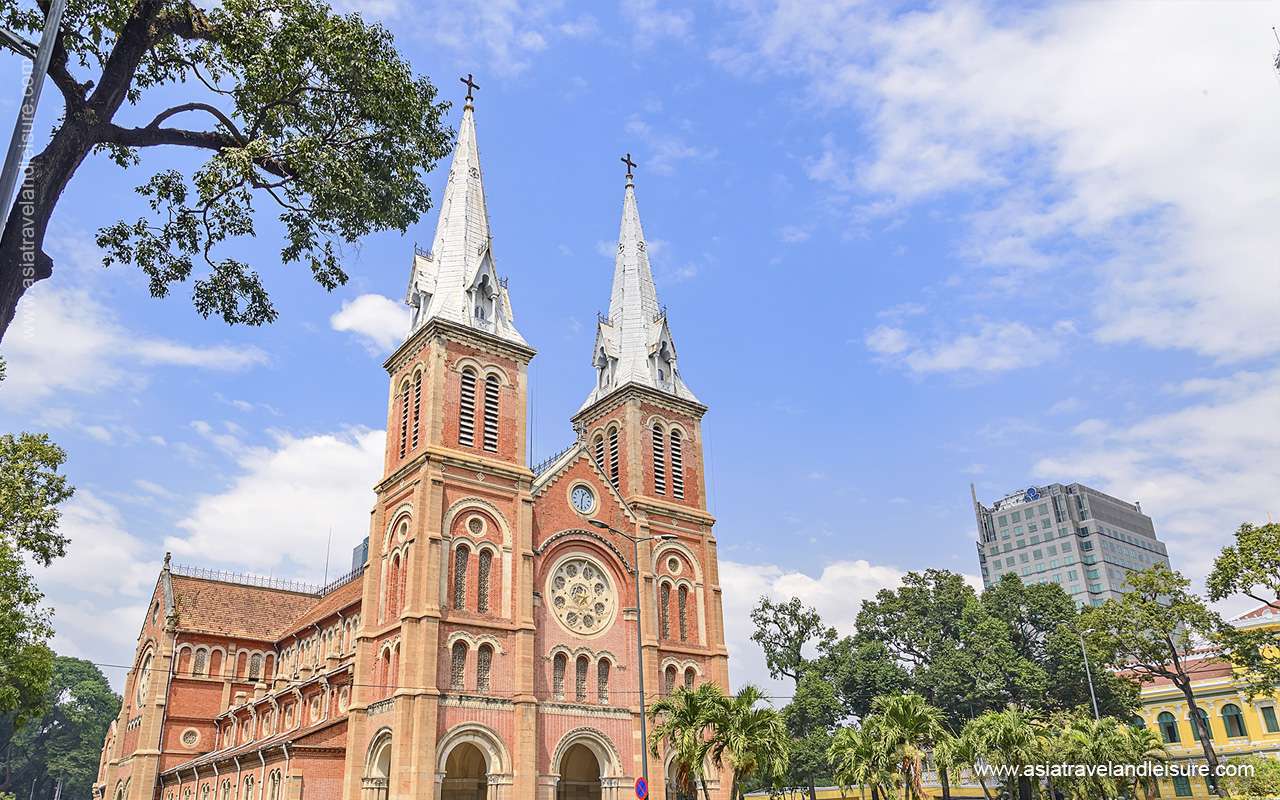 2. Bus

Phnom Penh is about 230 km from Ho Chi Minh City if you are traveling on the road. Instead of the airplane, you could get to Phnom Penh from Saigon by bus, usually the cheapest option, a trip takes approximately 6 to 7 hours, including a border stop. You will pass the border crossing called Moc Bai on the Vietnamese side and Bavet on the Cambodian side.
Some of the worth-considering bus providers including Vietnamese firms like Mai Linh, Sapaco or GSG, and Cambodian providers such as Mekong Express, Capitol Tour, and 168 Bus. The bus ticket costs you about $6 ~ $12 depending on the service quality of each bus company.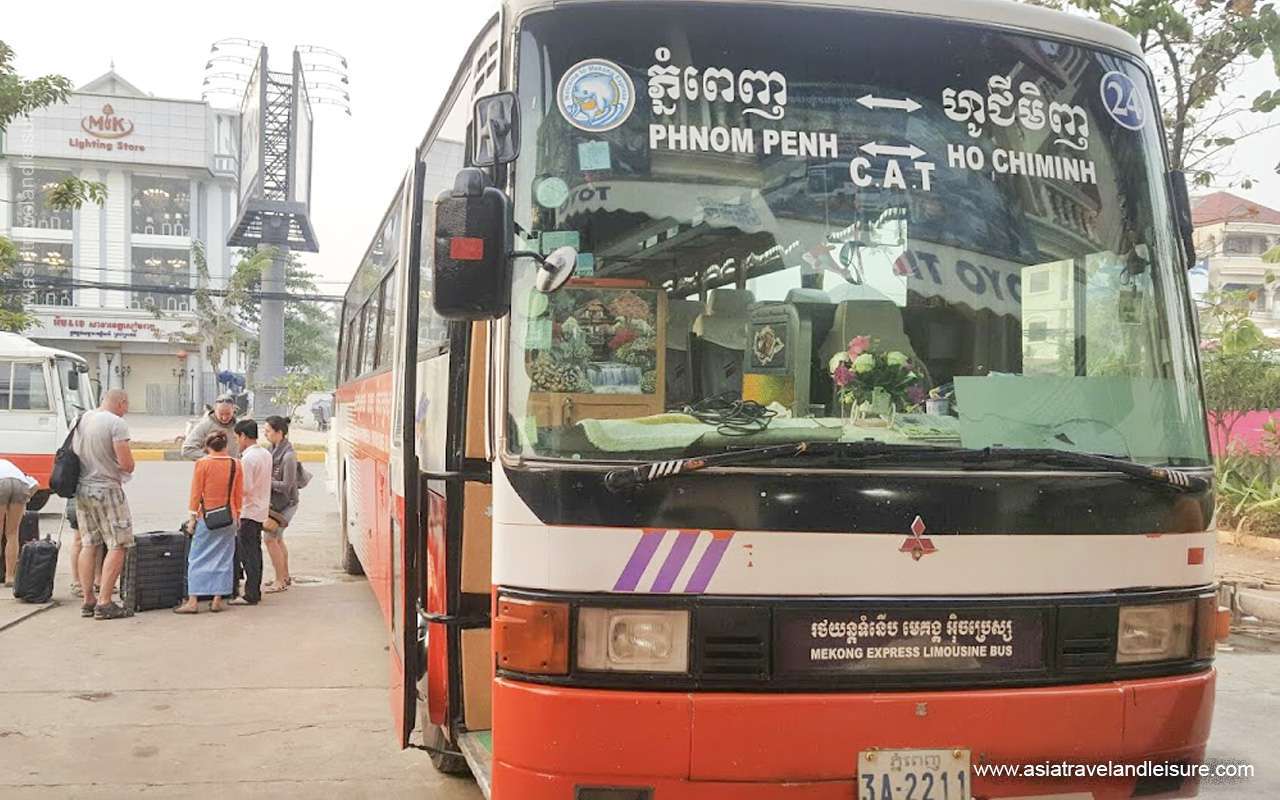 3. Speedboat
Making the trip to Cambodia from Saigon by boat will be a unique experience. Check with a travel agent about speedboat trips up the Mekong to Phnom Penh. The typical package consists of a bus trip or " Xe Loi" ( See above slide photo) from your hotel in Chau Doc to Boat Jetty in the early morning, boarding a boat and spending about 4 hours on the river. Passengers will arrive in Phnom Penh in the early afternoon. There are many types of boat from decent boats to luxury ones. And speedboat service is available from Chau Doc in Vietnam to Phnom Penh with prices of $19 ~ $50. Contact our travel consultants to get you agent rate.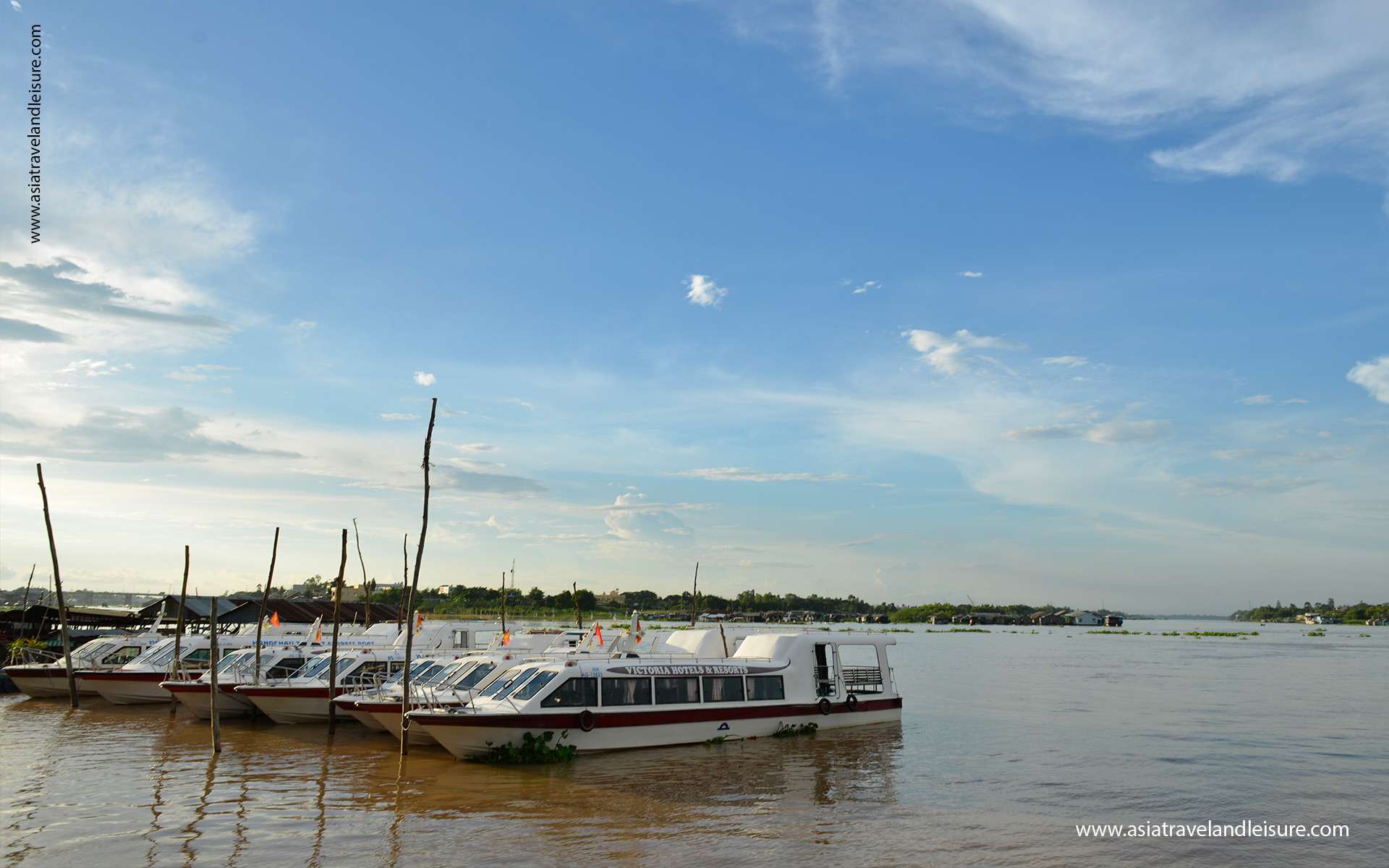 4. Mekong Cruise

In order to make your Cambodia tours from Ho Chi Minh City more special and interesting, you can choose a cruise trip via Mekong River, which is the best way to explore the beautiful part of Cambodia and Vietnam.
There can be no tapestry of river life as fascinating and varied as the Mekong River. Indeed there can be no more striking a cultural contrast as that between the bustling Vietnam delta and the tranquility of Cambodia. Tourists have a chance to travel from the vibrant French colonial port of Saigon, through the vast delta so rich in human life of Tien Giang, Vinh Long, Dong Thap, An Giang provinces and continue to Phnom Penh/ Siem Reap, Cambodia. Visitors may choose to travel to Cambodia on luxury Mekong Cruises such as Jayavarman, The Jahan, Aqua Mekong, Pandaw, Indochine etc.

If you are planning a trip to Cambodia from Ho Chi Minh city, we recommend you our best selling Vietnam & Cambodia tours: Luxury Mekong Experience - 8 Days. Just immerse yourself in the sublime beauty of the Mekong and its river life. Travel from Saigon's modern bustle to the calm waters of Tonle Sap Lake and into the ancient Khmer Kingdom; explore South Vietnam and Cambodia on a tour that takes you along the meandering Mekong River all the way to Siem Reap - the hometown of Angkor Wat while you enjoy the best accommodation and luxury facility that Vietnam and Cambodia have to offer.

*Note: Upon arrival, you can get a visa at the airports or the border crossing in Cambodia, or Visa to Vietnam should apply for the visa online in advance. Visa to Cambodia is so much easier, you could get it at the Immigration Office located right at the River Bank ( See slide photos above). It costs you 30$ plus extra 3-4 dollars of processing fee.