Most tourists go to Siem Reap, Cambodia to visit the magnificent temples of Angkor – a UNESCO World Heritage Site; however, there's plenty to explore Siem Reap with a collection of half or full day tours. From city excursions to wilderness adventures, temple experiences and relaxation, this region offers a wide range of pursuits. There is so much to see and do, but here are our Cambodia Tours' top tips for a day tour in Siem Reap:
1. Biking Around Angkor Temples
The temples are what everyone's here for, and Angkor doesn't disappoint. An alternative way to explore Angkor Temples is cycling along the hidden trails from one temple to another will give you a unique experience. Start with Angkor Wat, one of the biggest religious monuments in the world and represents the Khmer heritage, head to the former capital Angkor Thom and then Ta Prohm which is famous for its massive overgrown trees. You are free to stop for photos and discover everything you want.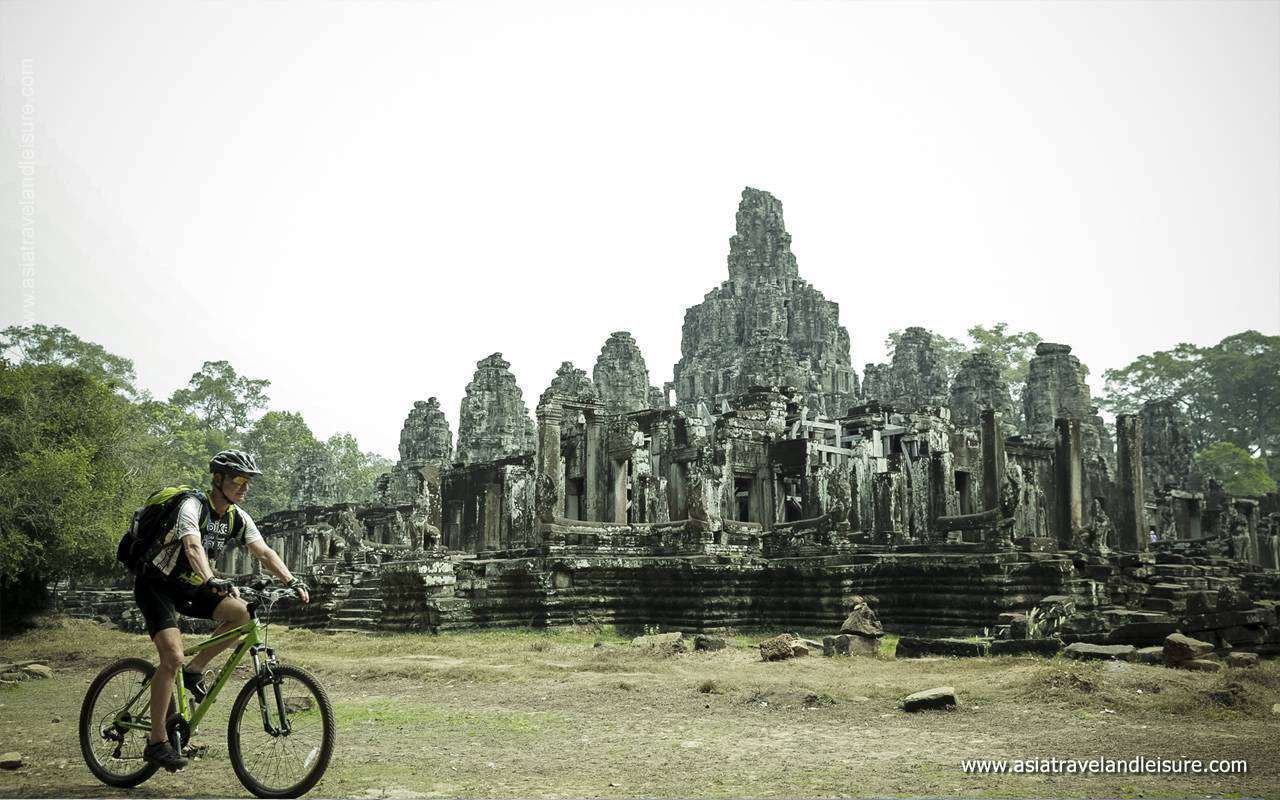 2. Tonle Sap Lake with floating villages
If you are after a taste of the real Cambodia, take a day tour to the largest permanent freshwater lake in South Asia - Tonle Sap Lake - where you will board a traditional wooden boat ride visiting one of three floating villages: Chong Kneas, Kampong Phluk, Kampong Khleang. You can see traditional stilt architecture, floating rice paddies, plus floating shops, schools, markets and talk to local people to get the knowledge about Khmer daily life and their culture. Visitors are given invaluable insight into the way of life for these fishing and farming communities.


3. Beng Mealea and Koh Ker Temples
Siem Reap has more than just Angkor Wat when it comes to temples. If you fancy yourself as a Cambodian Indiana Jones, join in an off the beaten track excursion to Beng Mealea. Known as "Lotus pond" and dated early 11th Century by Suryavarman II, this Hindu styled temple was hidden in a maze of jungle for hundreds of years and just recently found and opened for visitors. A day tour in Siem Reap becomes more interesting when combining with a trip to Koh Ker, a 10th-century capital abandoned in the remote north of Cambodia for more than a thousand years. Located 120km from Siem Reap, Koh Ker can still be called a "lost city in the jungle" and it's indeed one of the most amazing excavation sites you can imagine.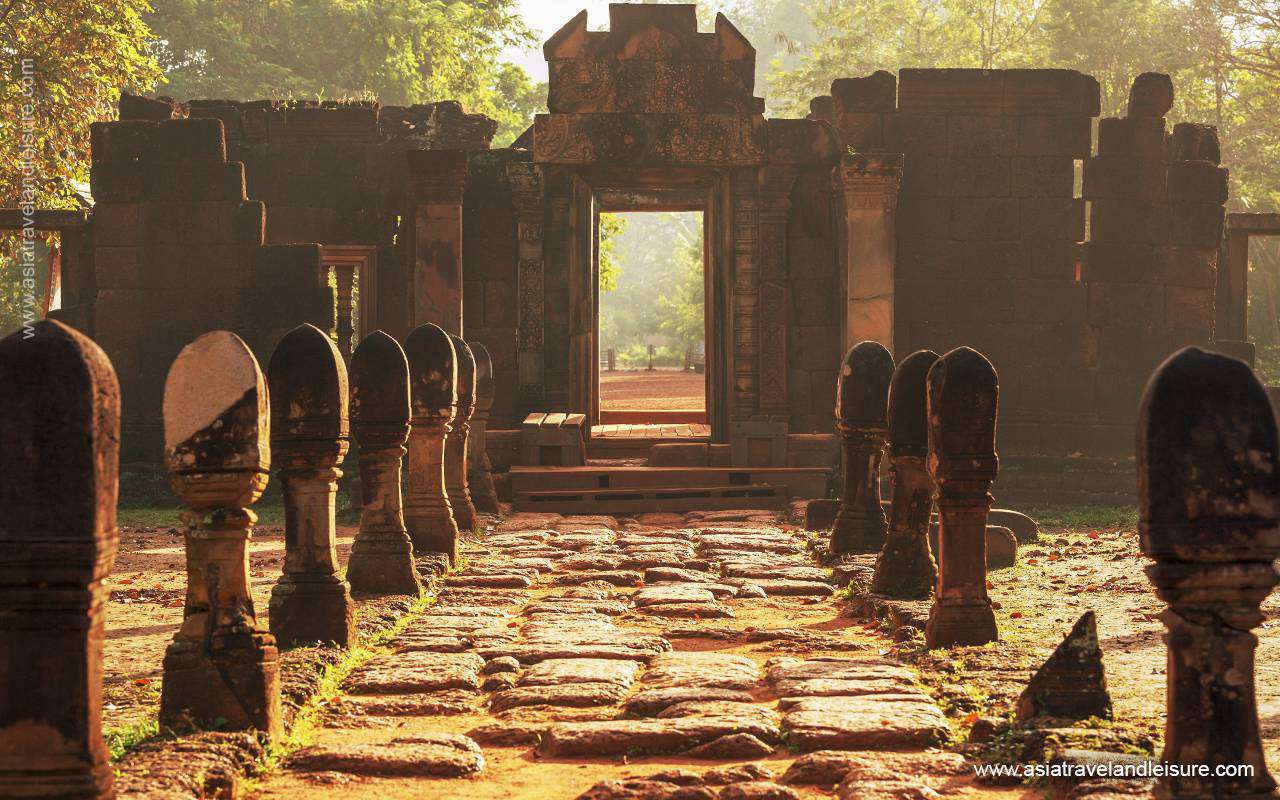 4. Cambodian Cultural Village
The Cambodian Cultural Village assembles all the miniatures of famous historical buildings and structures, local customs and practices of all races. There are 13 unique villages, which represent different cultural heritages with 8 scenes of show performance. At each scene, the tourist will be able to enjoy with traditional dancing performed by the dancers that suitable to find out, the lifestyle landmark providing completed facilities and recreation services for both tourists and local community. In this Siem Reap day tour of Cambodian Cultural Village, you have a chance to travel over and get to know about Cambodia culture, Cambodia ethnic, Khmer traditional, the significant people in Cambodia and more.


5. Siem Reap Cooking Class Tour
If you're hooked on Cambodia's delicious curries, take a food tour and you'll be able to satisfy your cravings after leaving Siem Reap. Khmer chef instructors will guide you through local markets and identify all the mysterious ingredients you'll need to create your culinary masterpiece. Then don your apron and chef's hat and prepare two dishes of your choice at Le Tigre de Papier. The fish amok, Cambodia's national dish, is a must try, as are the green mango salad and fresh spring rolls - plus a sticky rice dessert. The tours provide a unique opportunity to learn about Khmer cuisine, life, and culture.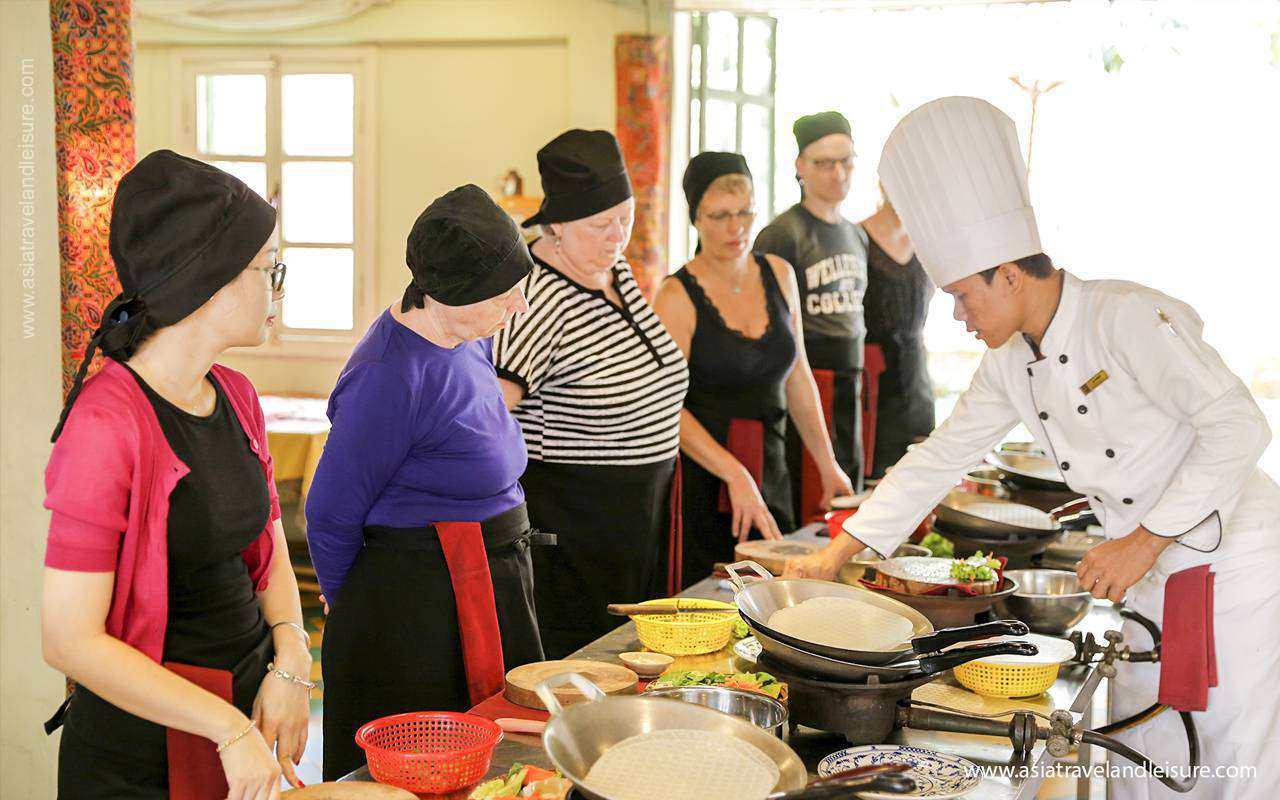 ==> Day tours in Siem Riep Cambodia