Cambodia Travel destinations allow exploration of stunning scenery at every turn. This is also a chance for you to meet some locals that you could hope to meet anywhere.

Cambodia is a beautiful country with the pristine beaches and outlying islands, rain forests and stunning temples. If you are planning a

Cambodia tour packages

, there are a few essential pieces of information you need to know.
1. It gets very hot and humid around year
Cambodia is blessed with one of Asia's simpler weather systems. The country has two distinct weather seasons, but you can travel in Cambodia all year round. There are two distinct seasons - dry ( from October to late April ) and wet ( from May to late September ). Within each season there are variations in temperature, with the final few dry months leading up to the wet season ( March and April ) and the early months of the wet season ( May and June ) usually being the hottest of the year with temperatures in excess of 35°C at times.
Humidity is at its highest during March and April while the cool months of the year tend to be between October and December, however this is cool for Cambodia but for everyone it's still very hot with average temperatures around 24°C-26°C.

2. Wake up early to see the sun rise
Due to Cambodia's relentless heat and humidity, the day is likely to start very early with many locals rising at dusk and the day moving into full swing by 8 am. With it comes to organize the travel itinerary, the mornings are the best time to take trips to explore the temples, stroll the streets or visit the market. Also, this early rising can mean bedtime is earlier with plenty of local restaurants shutting their doors by about 9 pm.
Watching the sun over the Angkor temple to reveal the natural beauty of this area. Wander around the Angkor Wat gateway to see the amazing scenery and unrivaled architecture. Walk across the temple's complex and learn the site's fascinating history. You are rewarded with a beautiful sky that colors filled with red, purple and the Angkor Wat temple image reflects in the Lotus Pond. This is the moment everyone has been waiting for a long time because of waking up earlier.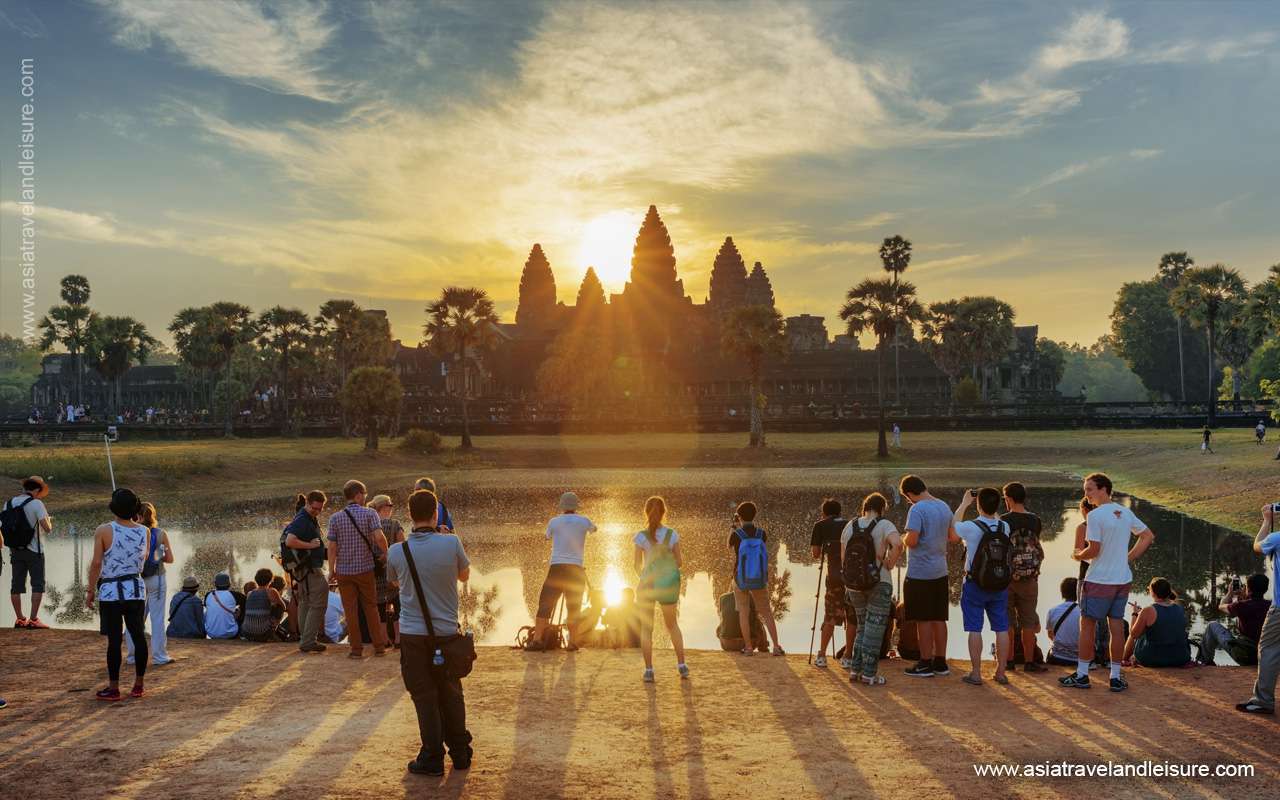 3. Choose the best time to spend a holiday in Cambodia
Cambodia is always warm around the country with temperatures rarely dipping below 20°C. Seasons are divided into wet and dry seasons. Each season has some special features, you can try to plan it so that the weather fits your Cambodia Travel itinerary. Wet season, from May to October, the rain will come and the farmers, assisting Cambodian farmers in the growing of their crops. It is known locally as green season as the countryside springs to life. This is the best time to visit some of the outer-lying temples, which often be deserted.

Dry season, from November to March, is marked by hot dry days. This rarely affects travel plans and still includes many hours of bright sunshine. During this season, you will see clear blue skies, making it a great time to enjoy a relaxing getaway on the southern coast. At the end of the summer one of Cambodia's true wonders comes to life - The Tonle Sap, the largest freshwater lake in Southeast Asia and home to Cambodia's floating villages.
4. Fall in love with Cambodian people
People in Cambodia are kind and industrious, generous, hospitable and open-minded. They're a people who have suffered unspeakable amounts of horror and pain throughout their history and yet, when you meet them and see them on the street, they will greet you with love and respect. So, be prepared to fall in love with them, because they are amazing and they're a huge part of what makes Cambodia so special.
Cambodians people have suffered and endured terrible years under the Khmer regime and its aftermath. However, they still have hope and faith that their country will regain its past glory and stable economy. This makes visiting Cambodia quite interesting and valuable experience as seeing people with such an abundance of love, hope, and faith on your own feelings.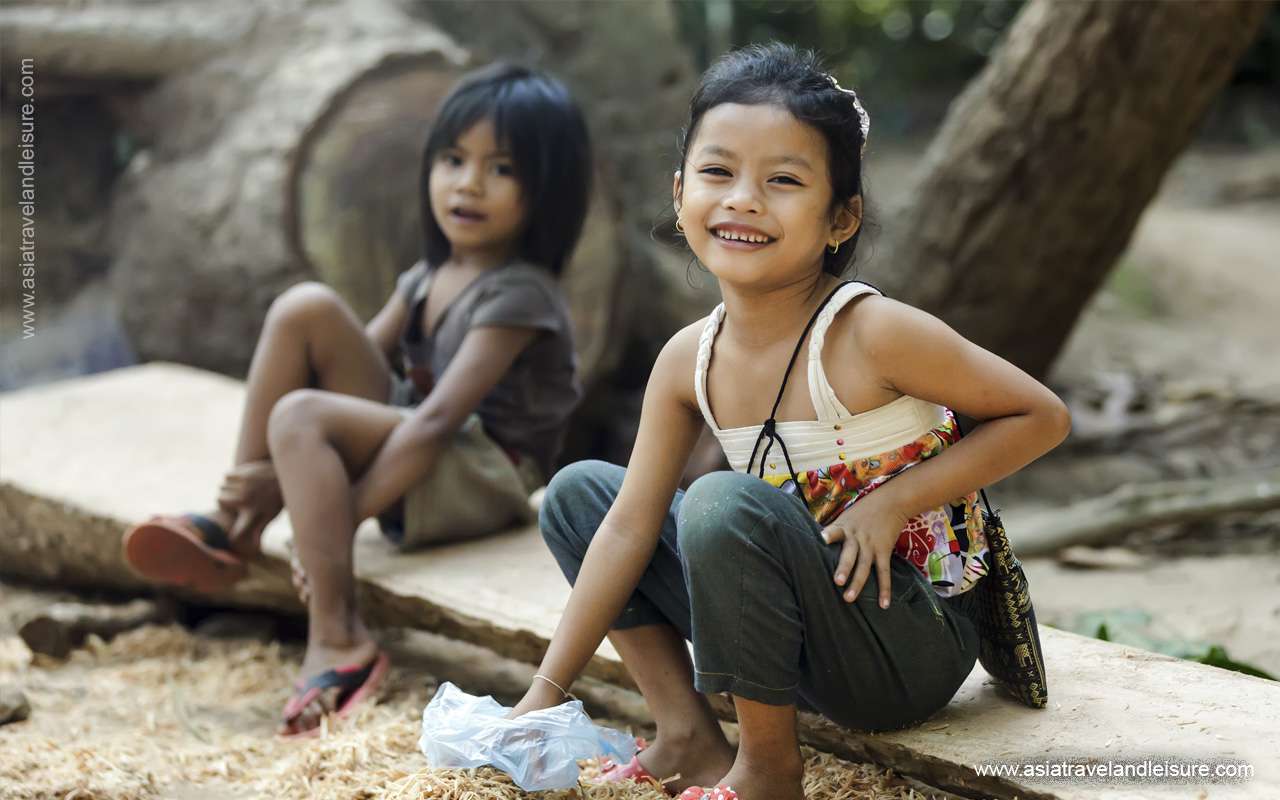 5. Understand the custom before visiting Cambodia

Temples are a big part of tourism here in Cambodia. Unfortunately, a lot of people don't research beforehand that there are some rules to be followed. You need to cover your shoulders and your legs up to your mid-calf when going into the temple. If you are seen shirking this rule, you will not be allowed in some areas, or you will be forced to buy a shirt/ pants from a nearby stall. Women are also not allowed to touch monks or be in close proximity. Of course this doesn't mean you're not to talk to them or ask questions.
6. Cambodia is a majority Buddhist country
Cambodia is widely known as a Buddhist country with around 95% of Theravada Buddhism. Cambodian people have officially professed to Theravada Buddhism since the late thirteenth century and then it has become a way of life and cultural foundation among them. It can be insulting to walk through the capital with no shirt for men or midriff tops or a deep-plunging neckline for women. It is useful to know that scarves aren't enough.
Each morning visitors will see orange robe-clad monks making their way through the streets to accept food offering from worshippers. Additionally, if you're fortunate enough to visit during a Cambodian holiday, the celebrations will likely include a lively ceremony of party at the pagoda with upbeat music loud enough to leave your ears ringing.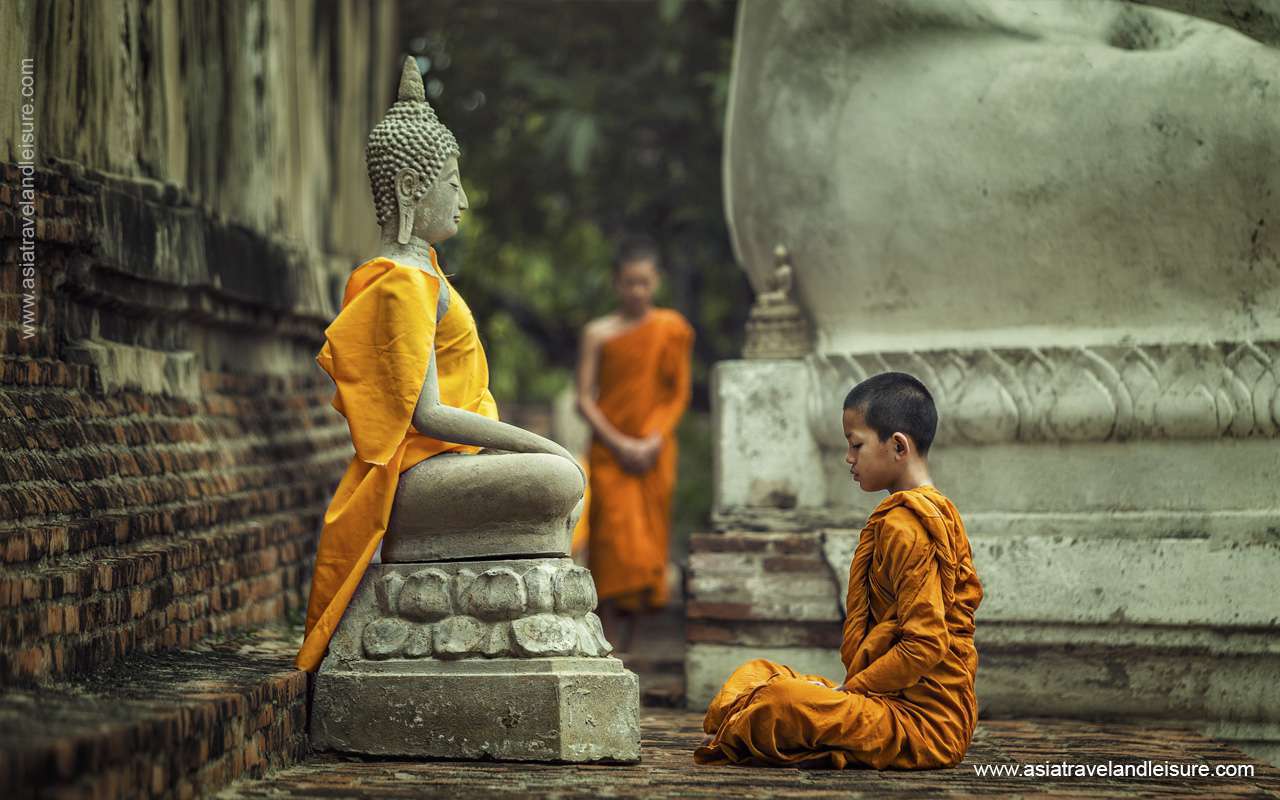 7. The currency in Cambodia
The official currency is the Cambodian riel, which trades at approximately 4,000 riel to the U.S. dollar. Even though the Riel is Cambodia's official currency, there are plenty of benefits to travel with US dollars as well. Many of the ATM's give the option to choose Riel or US. The US dollars are widely accepted for anything costing $1 or more and it is easier to understand when converting things.
If you want to exchange money so that you have riel on hand, you can do so at any bank in Cambodia. You may get better rates at the local markets or travel agency, you will be able to identify the money changers by their glass cases filled with piles of notes. We recommend bringing a stash of crisp U.S. dollar bills in denominations less than $20. These will be useful to pay for tuk tuk rides (averaging $2–4) and market purchases. American bills with even the slightest blemish will typically not be accepted.
8. Tuk tuks is the way to get around
The easiest and most enjoyable way to get yourself around town is in the back of a Tuk Tuk. They are generally inexpensive, especially when compared to taxi's, and are nimble enough to get you from A to B before you know it.

When travelling by tuk tuks, make sure to agree on a price before starting the journey or else the price at the other offering to give a lift. A typical price for a 5 minute journey in in the region of $1 with the price increasing from there. If you're travelling regionally, be sure to use the bus network. It's widespread, with many operators available on the main routes, such as Phnom Penh – Sihanoukville. A useful tip is to travel with the hotel's business card to make it easier to know where to go on the way home.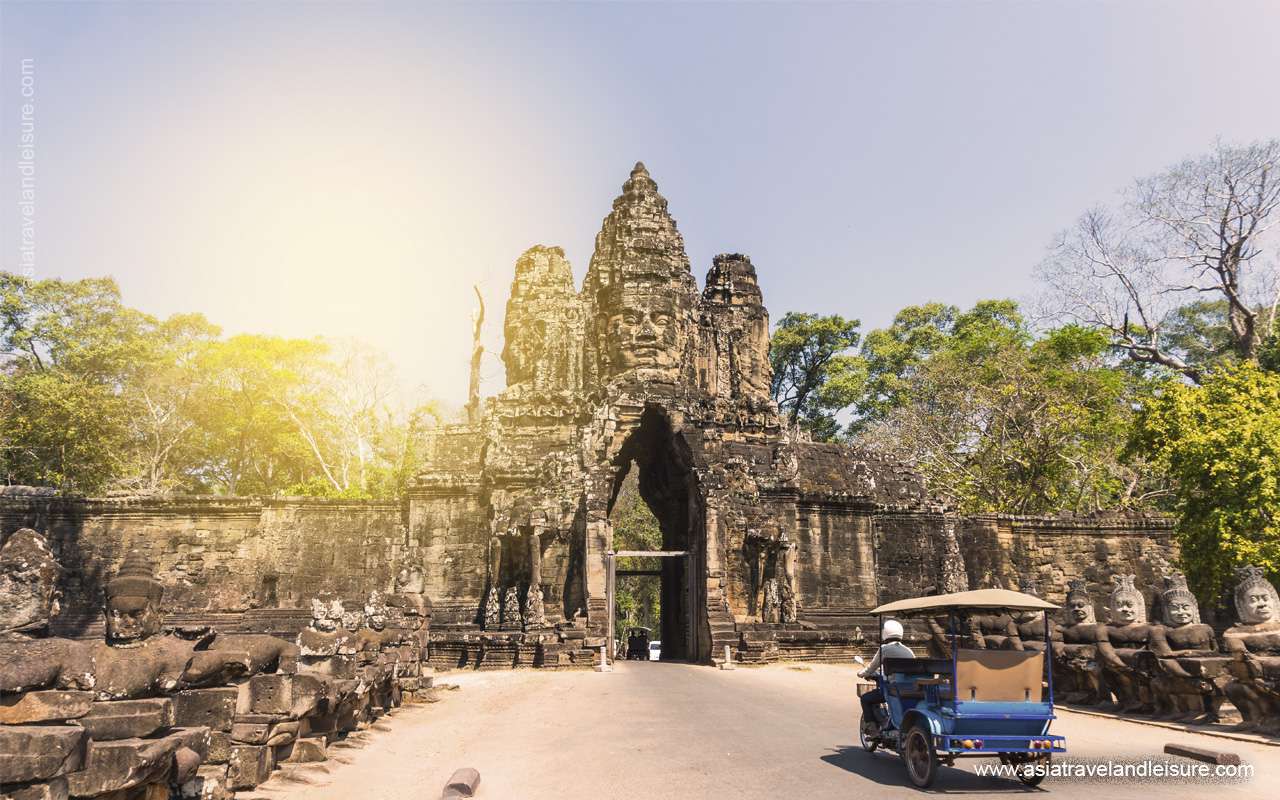 9. Learn the Cambodian language
The local Cambodian language is Khmer and can be practical to learn a few of the basic phrases to help make the all-round travel experience that much more enjoyable. A few of the basic phrases include - Hello: Sou sdey - Good bye: Li hi - How are you?: Soksaby? - Sorry: Sohm tou - Thank you: Ah kun. However, English is widely spoken in Cambodia, so it is not too much difficulty communicating with the locals when ordering food or trying to get around town.

10. Cambodia is so fantastic, so spend more time there
Cambodia is a wonderful country to make your Cambodia holiday tour. There are cities and villages, rivers and beaches, farmland and rain forests, and all are populated by unfalteringly friendly, spirited and optimistic people just waiting to flash their beaming smiles at you. Cambodia is full of nature wonders. If we spend more time connecting with those, we can free our mind, and come back with a deeper appreciation of our fragile natural world.