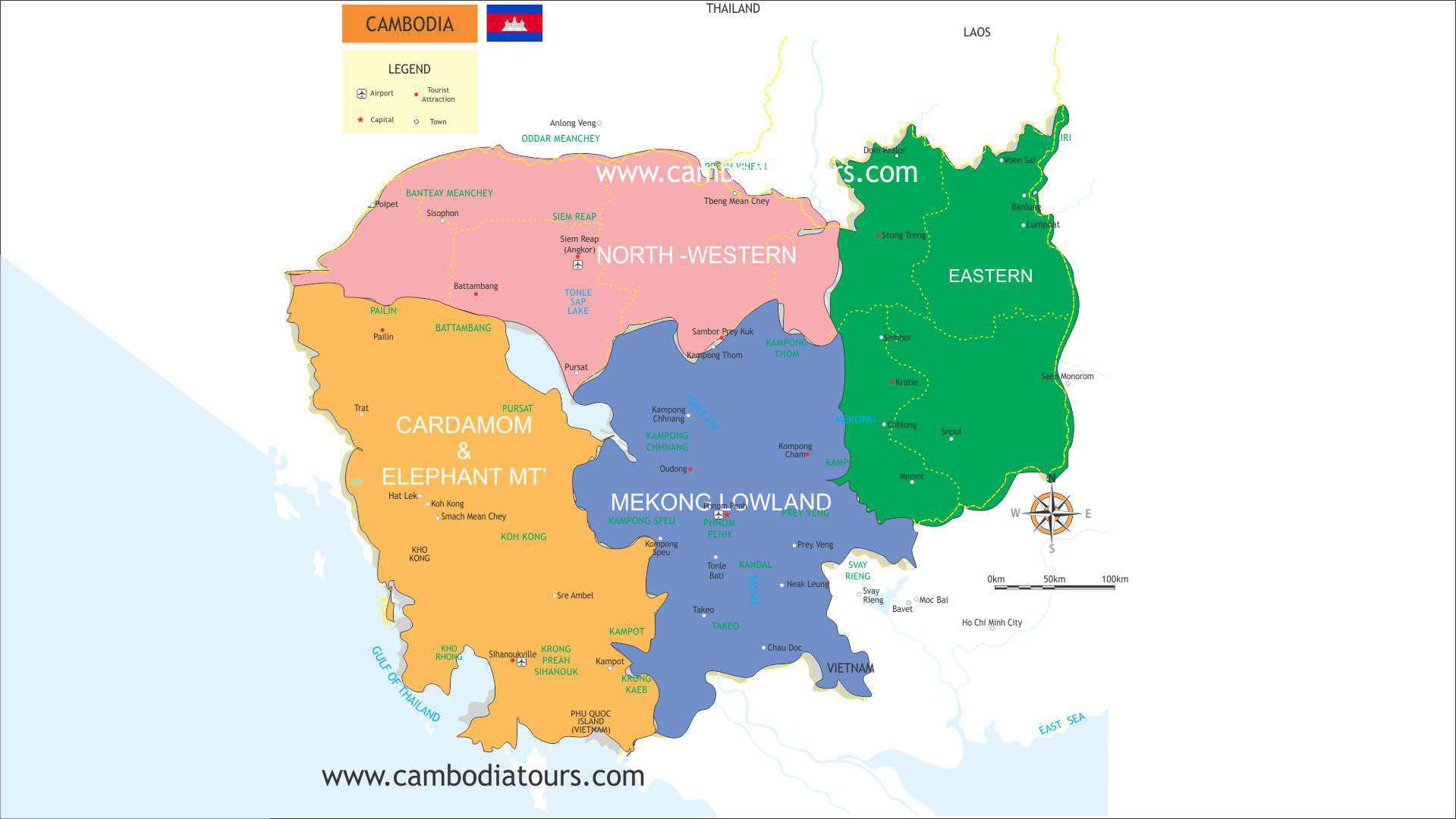 Some people think The only great thing to see in Cambodia is Angkor Wat then make their extension to Vietnam or Thailand. They are totally wrong. The fact is that Angkor Wat is amazing and Cambodia has a lot more to visit. Either you have 3 days or 10 days, your daily itinerary is full of activities that Cambodia has to offer. With over 10 years traveling cross Cambodia, I give short suggestion to help you plan your Cambodia visit. See in this Cambodia Travel Map, there are 4 major areas of this country:
North Western of Cambodia
That includes Angkor Temple Complex in Siem Reap, you could also visit other old temples in further distance like Roulous Group or much further to as Beng Mealea, Koh Ker Temple - Preah Vihear.
Kulen moutains also located in this area for those who want to make the day trip to Waterfalls and rivers of thousand lingas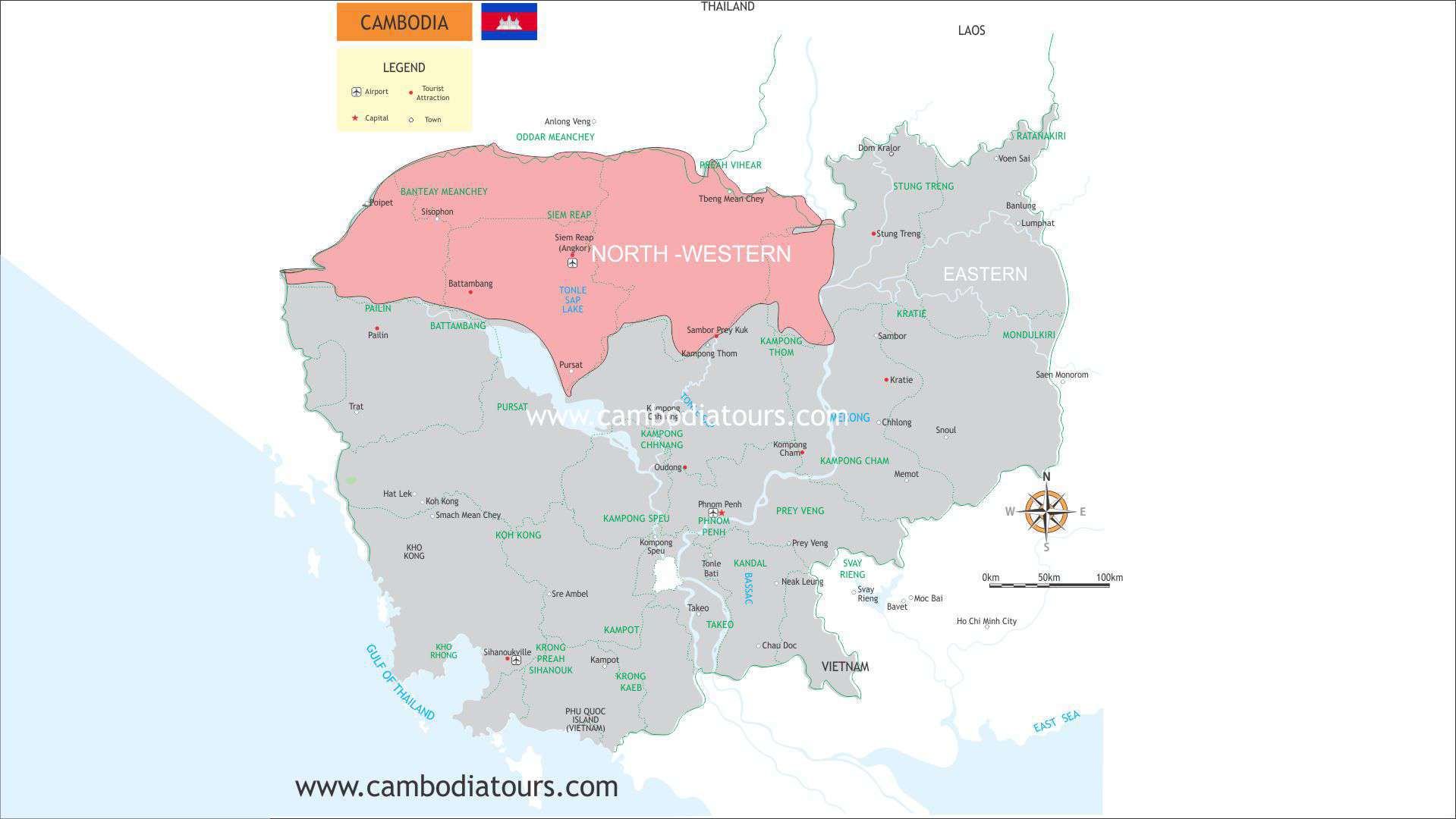 Eastern Cambodia
This area includes Ban Lung in Natarakiri for those who love trekking, elephant, waterfalls, hill tribed people.
Kratie where you see the Mekong fresh water dolphin. Strungtreng where you could extend your visit to 4 thousand island of Southern Laos.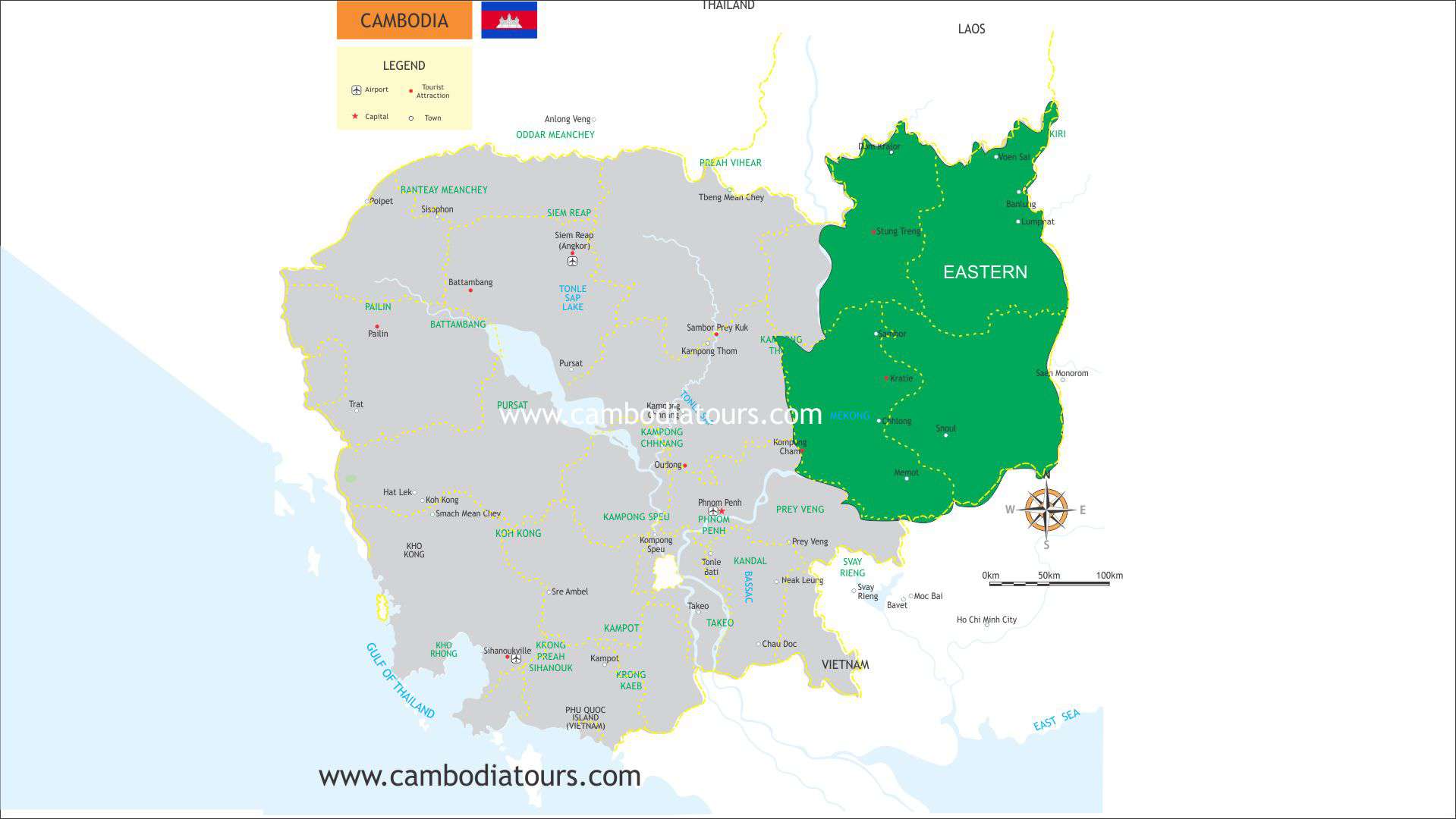 Mekong Lowlands
Where capital city Phnompenh located, This area for those who like the culture of real Khmer countryside in Kong Pong Thom, Kong pong Cham, Kong pong Chnang. The area you could see the green rice farm dotted with palm tree and durian farm along Mighty Mekong river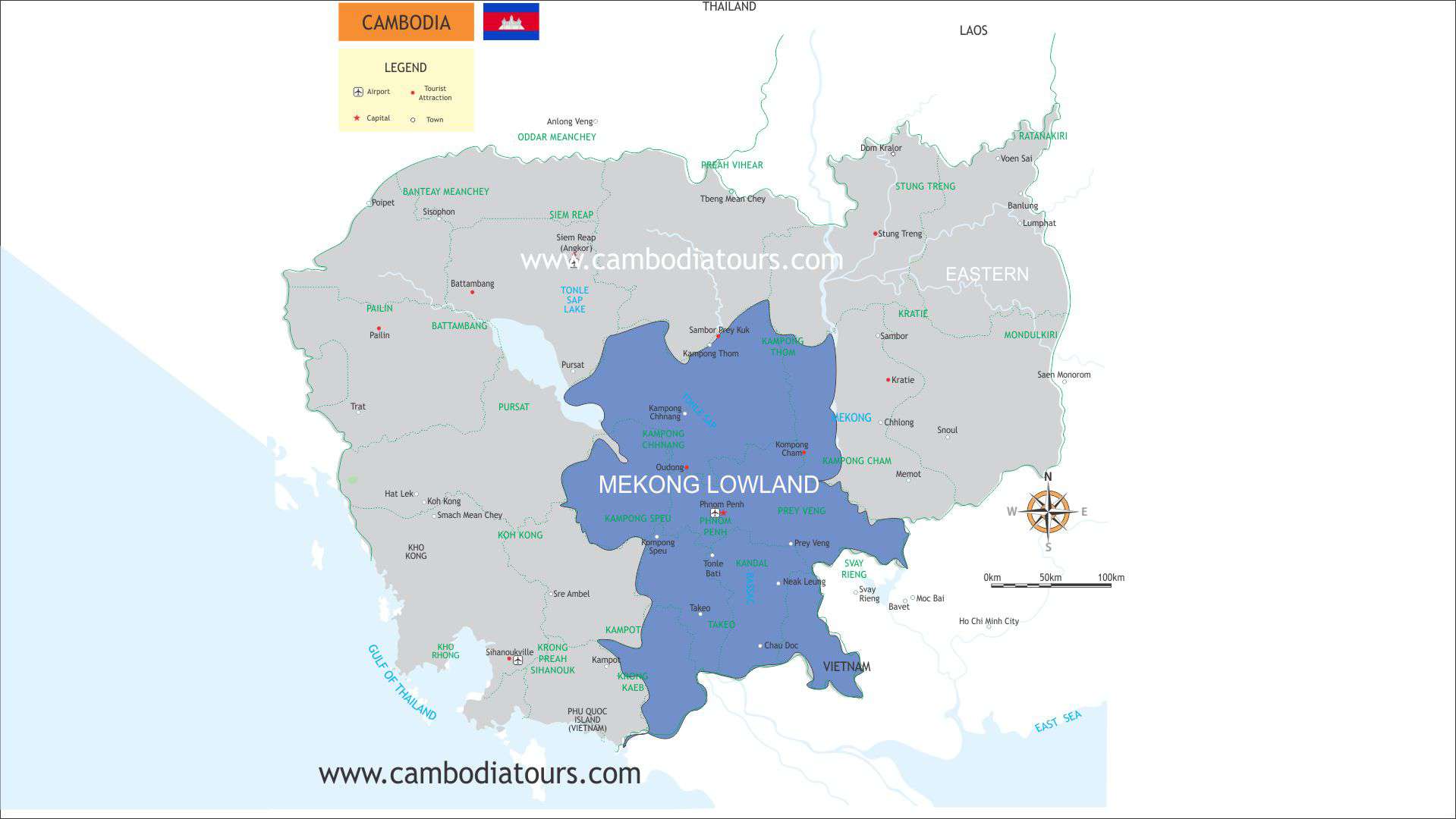 Cardamom & Elephant Mountains
The large area stretching from French Colonial town of Battambang in the South bank of Tonlesap lake to the beaches and island of Thailand Gulf.
You expect to see pepper farm in Kampot, nice biking route in Kep, Bokor National park, fishing villages in Kep and white sand beaches in Sihanouk Ville, beautiful islands like Koh Rong, Koh Rong Sanloem, Koh Thmei or Best island for sleeping in a hammock: Koh Ta Kiev