Sihanoukville lies in southwest Cambodia known for its beaches, tropical islands and the mangrove jungles of Ream National Park. Set around a deep-water port on a peninsula jutting into the Gulf of Thailand, Sihanoukville has palm-fringed beaches, seafood restaurants and late-night bars.
For a
beach holiday in Cambodia
, locals and expats alike flock to Sihanoukville, also known locally as Kampong Som. Life's a beach in Sihanoukville, and there are plenty of them to choose from.
1. Serendipity Beach
The Serendipity Beach area is a decompression chamber for backpackers, who flock here to rest up between travels and party through the night. Although the beach isn't the cleanest and is does get pretty crowded, it is easy to find serenity in overlooking the deep-water port. There are a plethora of bars and restaurants on the beach front, selling both Western and local foods and amazingly cheap beer.
During the evenings there are seats along the sand where you can relax and watch the sky change beautiful shades of pinks before the sun sets on the other side of town. Beyond 10pm, Serendipity is the place to be! The bars blast their music and people drink and dance along the sands till the next early morning.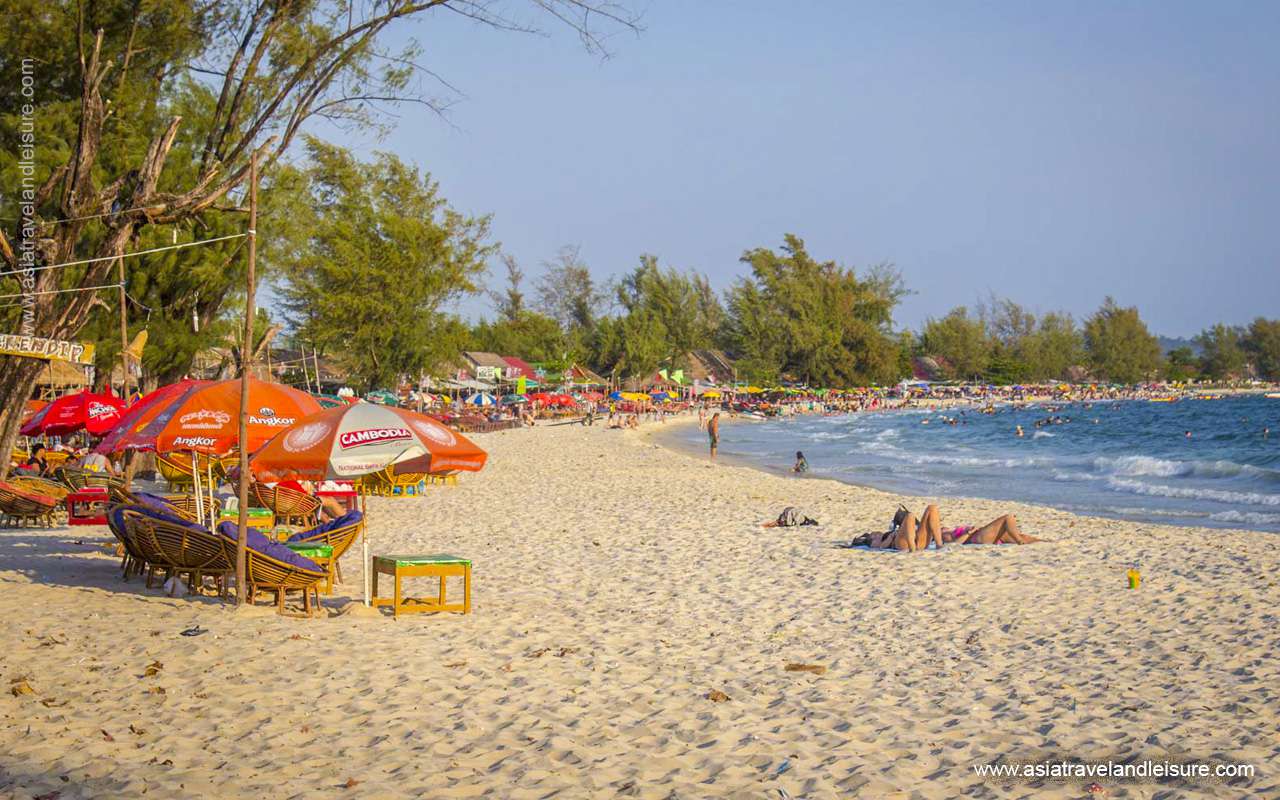 2. Otres Beaches
Otres beach is an extensive stretch of stunning white sand that located around 8km to the South of Serendipity beach and Sihanoukville Town. This beach is considered to be the cleanest beach in Cambodia, so it attracts a lot of travelers to stay here. Although much of the beachfront will likely be cleared for large-scale development in the future, for now the mellow scene still allows for lazy days of sunbathing and whirlwind nights of bar-hopping.


Otres beach is divided into two areas, called Otres 1 (in the North island) and Otres 2 (in the South island). At Otres 1, there are plenty of different sorts of restaurants which are closed lately, some of the beach bars offers events and music. There are several bungalows and small guesthouses on the beach, most sitting right on the sand just a few meters from the water. The place was recommended by travelers is Indigo On Otres. The price is reasonable, but well maintained thatched bungalows provide the perfect accommodation for your time in Sihanoukville.
Otres 2 is quieter than Otres 1 because it is far less developed and less crowded, but offers only minimal activities and locations. Otres 2 still offers several beach bars and restaurants as well as accommodations along the sand including a few of upper mid-range places and fine dining on the beach. This area has many guesthouses with day beds on the beach for your use (for free) with the purchase of a drink or some food. In terms of activities, Otres beaches are the places to go for windsurfing, kayaking, and other fun beach activities too.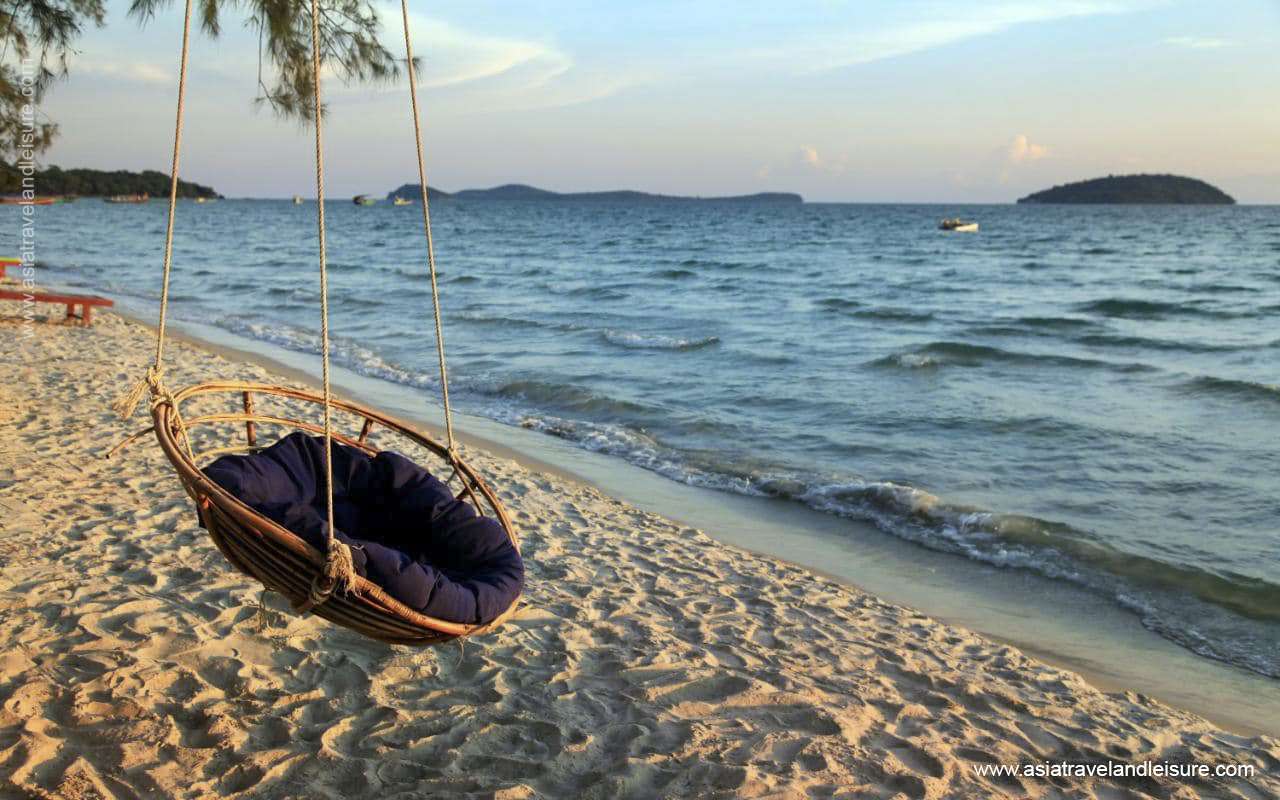 3. Sokha Beach
Privately owned Sokha Beach is the best of Sihanoukville's beaches, with wide white sands stretching for over a kilometer and shallow, placid waters perfect for swimming. The tiny eastern end of Sokha Beach is open to the public and is rarely crowded. The rest is part of the exclusive Sokha Beach Resort, available to hotel guests or those who pay for a day pass, which also includes access to the resort's pool.


If you are an adventurous person, you can go to the fishing village tucked away in the corner of the peninsula that divides Sokha beach from Independence beach. Take time and enjoy your fantastic holiday this area then you can get most wonderful experiences ever in Cambodia's coast.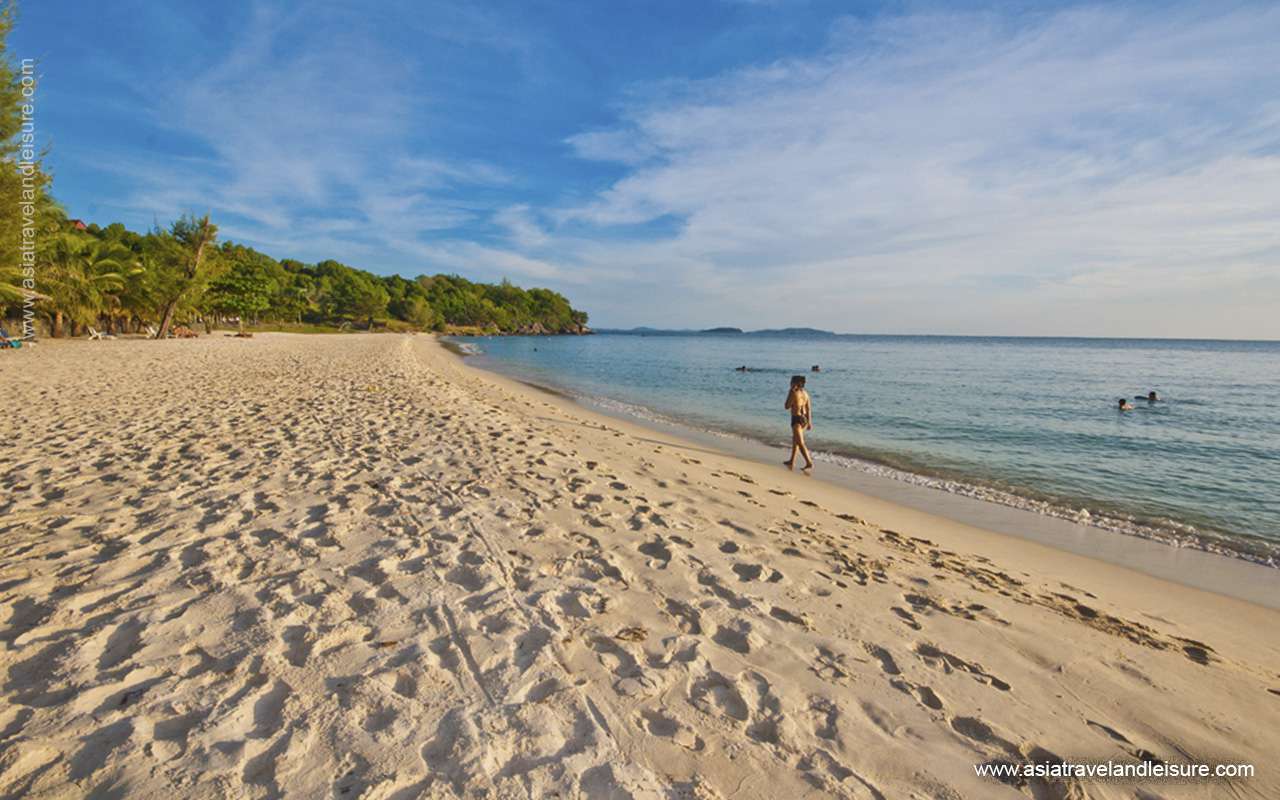 4. Koh Rong Island
Koh Rong is the biggest of the islands off the coast of Sihanoukville in the Gulf of Thailand. Koh Rong, also known as Monkey Island, is easily accessible by taking a fast boat from Sihanoukville and is more than worth the commute. In recent years the island's white sand beaches and calm turquoise waters have grown increasingly popular with visitors, who savor the laid-back vibe on one side of the island and the party scene on the other.
Koh Rong is the type of paradise that dreams are made of: crystal clear waters, immaculate white sands, and complete seclusion and escapism. A stand out beach on the island is Southwestern Beach. It has nearly five kilometres of untouched sands, palm trees, and turquoise waters. Cambodia's Koh Rong island is considered a secret's out on "the Thailand of 20 years ago".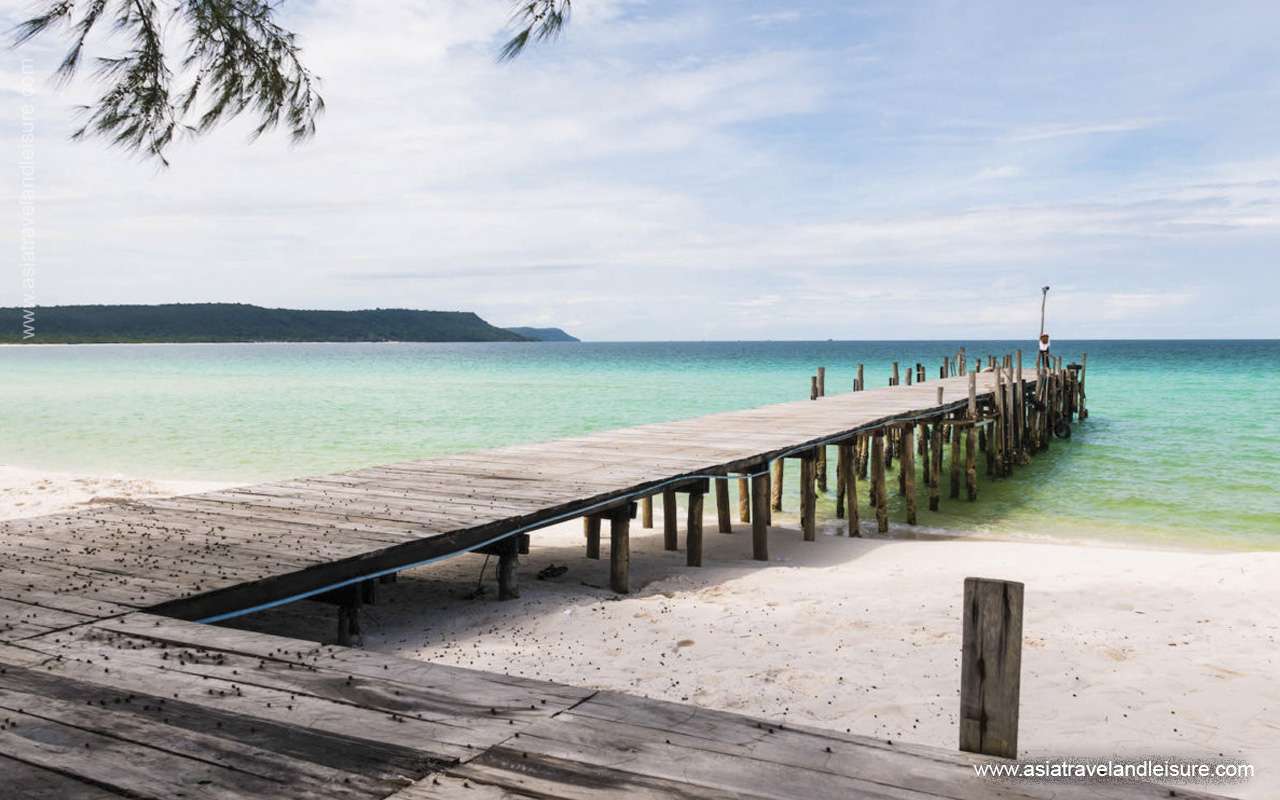 5. Koh Rong Saloem Island
Another remote island just boat ride away from Sihanoukville is Koh Rong Saloem, also spelt Sanloem and Saloem. A particularly breathtaking beach on this island is Lazy Beach, although there are three beautiful beaches in total. Shaded by pine trees and benefiting from a daily sweep to keep it spotless, the golden sands of Lazy Beach make for excellent daytime sunning. With a daily sweep the beach remains spotless and maintains its beauty. It is perfect for snorkelling, and being captivated by the deep colourful sunsets.


There are now many levels of accommodation available on the island from luxurious air-conditioned Khmer-style villas right on the beach through to the numerous beach bungalow complexes that dot the shoreline of Saracen Bay and Mpay Bay as well as on a few other secluded beaches.